Targeting children: ISIS uses dolls as booby-trap bombs to attack mass Shia pilgrimage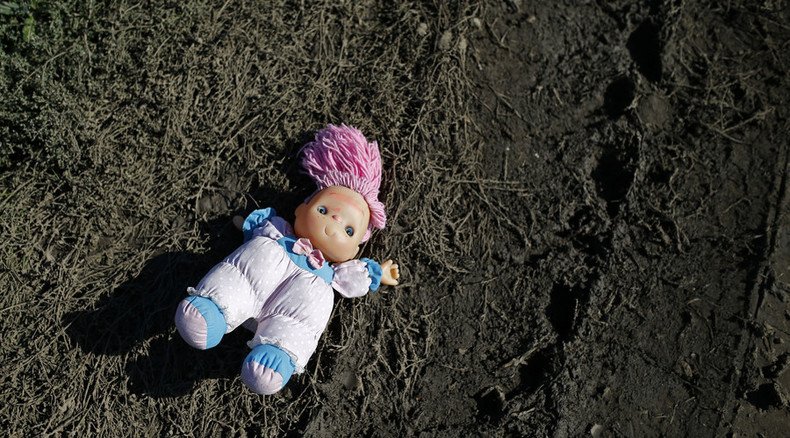 Iraqi forces prevented a major Islamic State (previously ISIS/ISIL) attack as they found and disabled 18 booby-trapped dolls with explosives inside just north of the capital Baghdad. The plot targeted Shia Muslims going on an upcoming religious pilgrimage.
The diabolical plan was to scatter all the dolls alongside the road between Baghdad and Karbala during the Arbaeen pilgrimage, which is a Shia Muslim annual religious observance.
Millions of Shia Muslims walk the path every year. In 2014, there was a new record number of pilgrims, totaling 17.5 million people.
Arbaeen is the end of the 40-day mourning period following the anniversary of the death of the grandson of the Prophet Mohammed, Imam Hussein.
All the dolls were discovered in Husseiniya, a suburb northeast of Baghdad, according to the Kuwait News agency (KUNA).
Authorities asked residents to report any suspicious objects.
READ MORE: ISIS sends dozen suicide bombers to Malaysian ASEAN summit - leaked memo
Countries have been cracking down on terrorist plots following an escalation of ISIS activity around the world.
Earlier in the week, Kuwait uncovered an international cell that supplied Islamic State with weapons bought in Ukraine, as well as funds and new recruits. Six members were arrested but four others, including Australian-Lebanese nationals, remain on the run abroad.
Meanwhile, northern and western Iraq have been engulfed in violence as Islamic State fighters strive to take over more territory. The extremist group has also resorted to brutal crimes against ethnic and religious communities, including Shias, Sunnis, Kurds, and Christians.
Baghdad also had an upsurge in attacks, as at least 26 people died and dozens other were wounded on November 13, as ISIS claimed responsibility for explosions in the city.
You can share this story on social media: