Porkish delight: Wild boar swims the Bosporus, terrorizes Istanbul locals (VIDEO)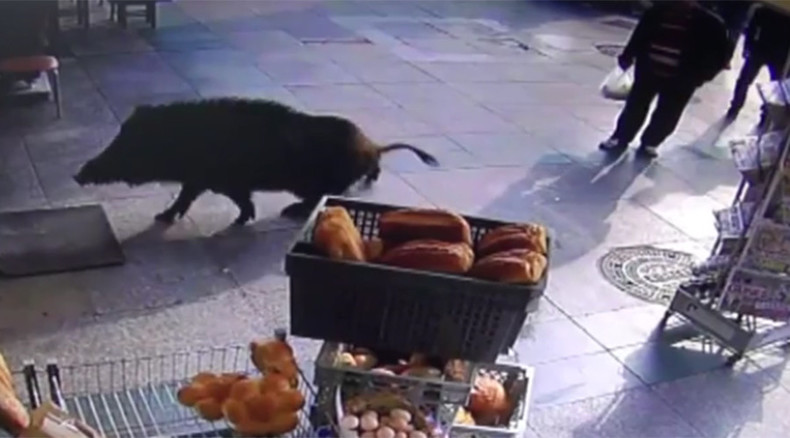 A huge wild boar swam the Bosphorus like it was a paddle pool, got out onto the streets of Istanbul and then proceeded to terrorize locals, causing disruption to their daily lives.
After its swim, the crazed animal crashed its way through the busy streets of the Beykoz district of the city.
In a video of the rampage, some residents appear to find the boar's presence amusing, while others are visibly scared, especially those with small children. One man grabs a toddler from the middle of the street seconds before the angry boar barges through.
READ MORE Bears here, there and everywhere: Wild animals rule, possessing homes, parks, cars & boats (VIDEOS)
Boars are known to attack humans during rutting season, which lasts from November to January. Some of the boar population living in the Istanbul area can weigh up to 130 kilos.