ISIS bought anti-aircraft missiles in Ukraine via Kuwait cell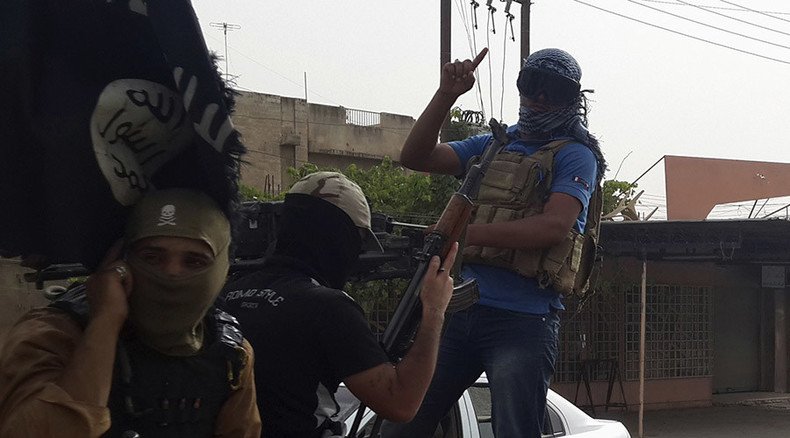 Kuwait has uncovered an international cell that supplied Islamic State (previously ISIS/ISIL) with weapons bought in Ukraine, funds and new recruits. Six members were arrested but four others, including Australian-Lebanese nationals, remain on the run abroad.
The information came from Kuwait's Interior Ministry, which identified the leader of the group as a 45-year-old Lebanese national, Osama Khayat. The ringleader was detained first and gave up the information about the rest of the members during interrogation, the ministry said in a statement.
READ MORE: Ukrainian uranium: 'Nightmare' situation brewing
The cell was involved in making arms deals on behalf of the Islamic State leaders in Syria, including acquiring Chinese-made FN-6 portable air defense systems and other weaponry, according to the information provided by Khayat.
The details of the deal revealed that the weapons were first shipped from Ukraine to Turkey and then smuggled into Syria, the Kuwait news agency KUNA cited the statement as saying.
During questioning, Khayat also admitted to transferring money to Turkish bank accounts as well as spreading ISIS propaganda online to get new recruits.
Others involved in the cell were Syrians, an Egyptian and a Kuwaiti. Four others have not been detained and are thought to be outside of Kuwait. The suspects still at large include two Australian-Lebanese nationals and two Syrian nationals.
One of the members in charge of supplying terrorists with the weapons was identified as a Syrian national, Abdulkarim Mohammad Selem.
Kuwait's authorities said that the cell was discovered amid a crackdown on terrorism in the country.
The Ukrainian Ministry of Defense has issued a statement saying that Ukraine has had nothing to do with ammunition supplies to Islamic State.
"Ukraine has neither produced nor purchased the mentioned FN-6 air defense missile systems produced in China and did not provide transit for their relocation," the statement by the ministry said.
"Moreover, neither Ukrainian army nor other armed units have ever been armed with FN-6 air defense missile systems," it added.
You can share this story on social media: