3 ISIS field commanders in Aleppo province killed in Russian airstrikes – General Staff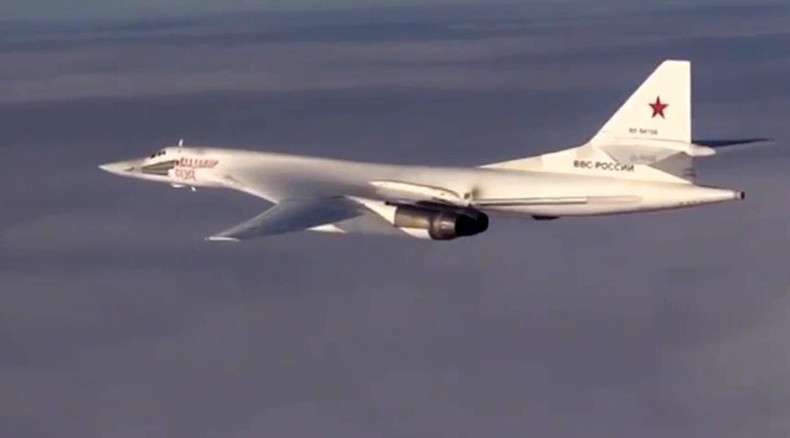 Islamic State has acknowledged the death of three field commanders as a result of Russian airstrikes in Syria's Aleppo province, Russia's General Staff said.
"The militants have admitted the death of 'Abu Nurlbagasi', 'Muhammad ibn Khayrat' and 'Al-Okab' as a result of Russian airstrikes in the area of Aleppo," Colonel General Andrey Kartapolov, General Staff spokesman, told journalists Thursday.
Militant commander "Ahmad Zia" was eliminated in an airstrike near the Jubb al Ahmar mountain, while another high-ranking terrorist, "Abu Bakr", was buried on Wednesday after being killed by Russian bombs, he added.
The terrorists are suffering heavy losses in manpower as a result of Russian airstrikes, Kartapolov said.
"In order to conceal the true number of casualties, the evacuation of the dead and wounded militants is carried out in the dark," the spokesman added. "According to our data, due to heavy losses and the inability to bury all of the eliminated terrorists in accordance with Islamic tradition, the commanders decided to dump the bodies of ordinary militants in sewage pits."
The Russian Air Force has "completely disrupted" the command of militant jihadist units operating in the Homs province.
The General Staff is aware of cases when terrorist unit commanders refused to carry out orders from their superiors, Kartapolov said.
"The field commander with the call sign 'Abu Husan' violated the order of his senior commanders and refused to move his unit to the village of Telbisa."
Meanwhile, fighters in the unit led by Jabhat al-Nusra commander Abu Musab as-Suri failed to carry out an order to eliminate Syrian government units near the village of Deir Hanna, Kartapolov said.
The Russian Air Force conducted a second massive air strike against Islamic State and other terror groups in Syria on Wednesday, hitting 206 targets, Kartapolov said.
"During the day, Russian aircraft carried out 126 sorties by Tu-160, Tu-22M3 planes from Russian territory and operational-tactical aviation from Hmeymim airfield [in Syria]."
The Su-34, Su-25, and Su-24M warplanes have conducted 100 sorties from Khmeimim airfield, in which 190 terrorist targets were destroyed, including 58 command centers, 41 arms depots and 17 fortified strong points.
Russia also fired 16 air-launched long-range cruise missiles, which wiped out seven critical terrorist facilities in the provinces of Aleppo and Idlib.
The country's long-range bombers hit 12 targets belonging to Islamic State (IS, formerly ISIS/ISIL) in the cities of Raqqa and Dier ez-Zor, Kartapolov said.
Russian air forces have 98 sorties scheduled for Thursday, when they plan to destroy 190 terrorist targets, the spokesman stressed.

As of 17:00 MSK (14:00 GMT), 60 flights were carried out and 138 targets destroyed, he added.