Beijing: We could have kicked out nations illegally occupying S. China Sea islands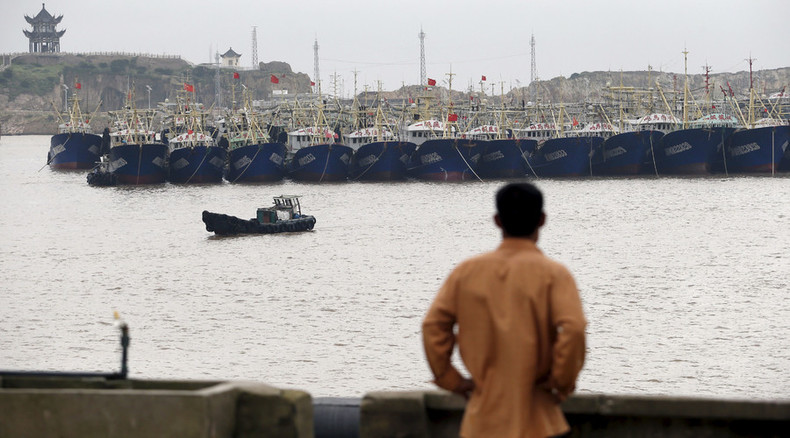 China could have used force to expel nations illegally occupying its islands in the South China Sea, but instead is showing restraint, a top Chinese diplomat has said about the vexed territorial dispute.
Vice Foreign Minister Liu Zhenmin was speaking about the Spratly Islands, an archipelago where overlapping claims by China, Vietnam, the Philippines, Malaysia, Taiwan and Brunei are increasingly creating tensions.
"The Chinese government has the right and the ability to recover the islands and reefs illegally occupied by neighboring countries," Liu said Tuesday in Beijing, without naming any particular country.
"But we haven't done this. We have maintained great restraint with the aim to preserve peace and stability in the South China Sea," he added.
Of the five nations involved in the territorial disputes, only Brunei has no military fortifications on the Spratly islands.
China's has been seeking to strengthen its claim to the islands by reclaiming several reefs in the archipelago and building infrastructure there. Other countries have regularly voiced concern about China's actions.
"We have a country that is building 3 kilometer-long airstrips and port facilities, supposedly for its coast guard," Malaysian Deputy Prime Minister Ahmad Zahid Hamidi said during the opening of a party congress in the Malaysian city of Kota Kinabalu on Saturday.
"Does this make sense when that country's mainland is more than 3,000 kilometers away?"
Critics say China is preparing the artificial islands as military outposts. The long runways are needed to host heavier warplanes, they argue. China insists that civilian development is its primary goal in the disputed area.
"Actually, the larger they are, the more civilian benefits they will bring," Liu said, adding that the rescue effort after the disappearance of Malaysian Airlines flight MH370 last year demonstrated a lack of capabilities in the South China Sea.
Controlling the Spratlys is a key to controlling waterways through which $5 trillion in ship-borne trade passes every year, mostly to and from China. There is also the issue of natural resources, which each country wants to claim as exclusively their own. The South China Sea is a rich but dwindling source of fish and is believed to have large reserves of hydrocarbons under its seabed.
The US is challenging China's claim to the islands by sending its warships and warplanes through the space Beijing insists is under its sovereignty. Washington says it has every right to sail and fly through international waters and airspace. China says it considers such actions provocative.
LISTEN MORE: