Mosque in Ontario set on fire, police investigating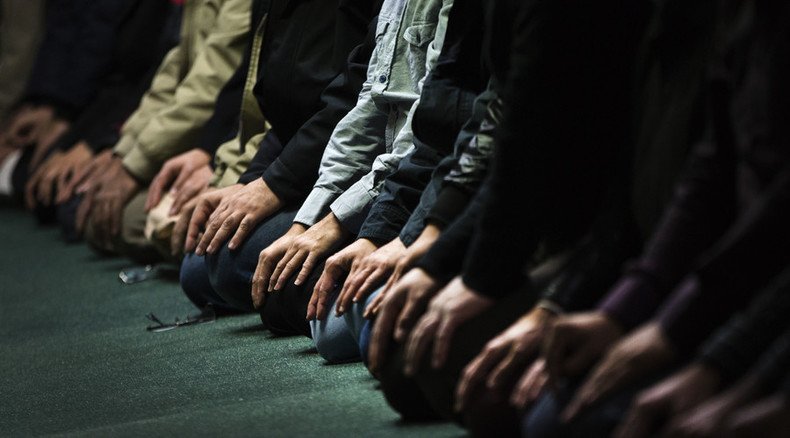 A mosque in Peterborough, Ontario, was set ablaze deliberately, local police have ruled. An investigation is under way. The local Muslim association has labeled the incident "clearly a hate crime."
The incident came to light Sunday, and authorities are currently trying to work out if there is a connection to the Paris terrorist attacks that claimed 129 lives and left 352 injured.
The fire started around 11 p.m. the previous day at 784 Parkhill Road, according to CBC News. There are no casualties and no one was inside at the Masjid Al-Salaam Mosque was set ablaze.
However, this could easily have been different: the local Muslim association's president, Kenzu Abdella, says that only an hour prior to the crime, a group of worshipers had gathered to celebrate a newborn child.
"The scare for people is that what if this had happened while we were in there," he said. "So there's a bit of uneasiness in the community."
Abdella added: "Even when we were hearing all the things that are happening around the world, it never occurred to us that this could happen in our community."
READ MORE: RT EXCLUSIVE: Racial & religious hate crimes spike in 2 years – UK police figures
Ihsaan Gardee, executive director of the National Council of Canadian Muslims (NCCM), said in a statement Sunday: "This attack is very disturbing. The mosque is regularly attended by families with young children."
"While deeply hurtful and offensive, Canadian Muslims know that such acts do not represent the views of the vast majority of their fellow Canadians or of the residents of Peterborough," he said.
The Afghan-born MP for Peterborough-Kawartha, Maryam Monsef, said she would prefer to wait for the results of the investigation to give a full appraisal of what has happened. But she did say that "Together we will…demonstrate that these sorts of incidents are in no way reflective of our community as a whole."
The previous time the mosque was targeted was in the aftermath of the September 11, 2001, attacks on New York City and Washington.
Abdella said the worshipers are trying to look on the bright side – and that since Sunday morning, a total of C$1,440 has been raised by locals, including by members of Christian churches, to help with the restoration of the mosque.
READ MORE: Finns prefer living next to rehab clinics than mosques, poll finds
Muslims in Peterborough temporarily have no place to pray communally. Pretty soon after the blaze it became apparent that $80,000 in smoke damage was a huge obstacle, and that initial plans to open the place back up in the afternoon would not be fulfilled.
You can share this story on social media: