'Paris changes everything': Merkel's allies call for German refugee policy changes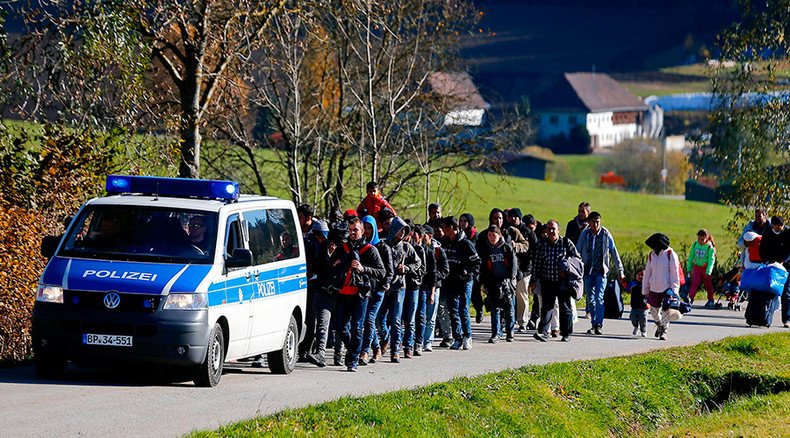 Following the terror attacks in Paris, the Bavarian Finance Minister Markus Soeder, a member of Chancellor Angela Merkel's sister party, has called for Germany to change its refugee policy and put an end to the mass influx of asylum seekers.
"The days of uncontrolled immigration and illegal entry can't continue just like that. Paris changes everything," Soeder said in interview for the Welt am Sonntag newspaper.
"It is unacceptable that we don't know who arrives in Germany and what these people are doing. We must stop this by all means," he added.
The minister pointed out that if the EU fails to protect the bloc's frontiers, Germany will be forced to guard its own borders. He added that when Berlin also fails, Bavaria will have to do it on its own, Soeder warned.
"When the government says 'we can't protect our borders alone', Bavaria will be able to undertake the task," Soeder said. "We managed to do that in the past."
The Bavarian finance minister also said that the number of refugees expected to arrive in Germany this year is too high.
"One million is way too much. Conceivable at best, is an orderly immigration of between 200,000 and 300,000 people," he said.
Soeder also added that his party, the Christian Social Union in Bavaria (CSU) is still Merkel's ally, but the chancellor should be to take into account her sister party's point of view.
"The CSU stands behind the chancellor, but it would be good if Angela Merkel acknowledged that the opening of the border for an unlimited period of time was a mistake," Soeder mentioned.
Soeder's statements are in line with the position of the CSU leader Horst Seehofer, who has been criticizing the German refugee policy for several months.
After Friday's terrorist attacks in Paris, Seehofer called on the federal government to ensure "greater control not just of Europe's borders but also the national borders," Deutsche Welle reports.
"We need to know who drives through our country," Seehofer said, adding that he is worried that terrorists are taking the advantage of the refugee crisis to get into Europe.
Other leading German politicians do not share the CSU's position. German Interior Minister Thomas de Maiziere as well as Vice Chancellor Sigmar Gabriel warned against anti-migrant sentiments following the Paris attacks.
"Many refugees come from those regions from where terrorism is being exported to us and to the world," Gabriel reminded.
The terrorist attacks in Paris killed more than 130 people on Friday, leading to France declaring a state of emergency. The terrorist group Islamic State has claimed its responsibility for the attacks.
You can share this story on social media: