At least 10 killed as French high-speed train derails & catches fire near Strasbourg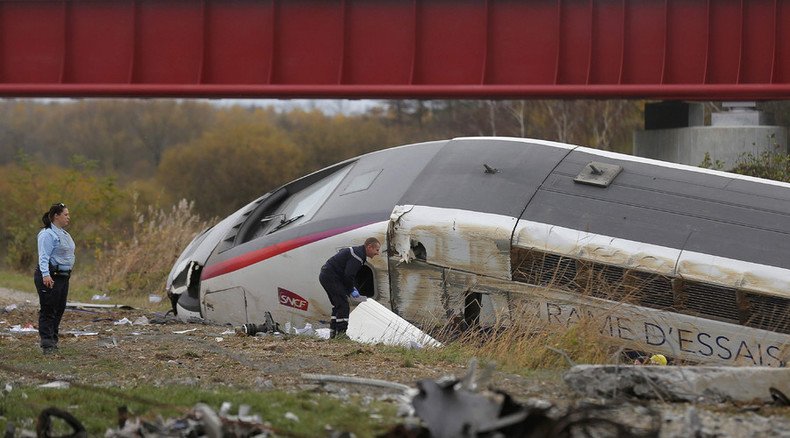 At least 10 people have been killed and 32 injured as a train derailed and caught fire in Eckwersheim near Strasbourg in France, according to officials.
A high-speed TGV train derailed in Eckwersheim in the Bas-Rhin department of Alsace in northeastern France mid-afternoon on Saturday.
Officials said that out of the injured, 12 are in serious condition.
Several people have been airlifted from the scene on a helicopter, RTL reports. The train was carrying 49 people, all of whom were employees of SNCF national railways.
Local officials told AFP that the accident was apparently caused by "excessive speed."
The train derailed while on a bridge and the cars fell into the Marne-Rhine canal, according to witness reports. Photos from the scene show smoke coming from the carriages.
The accident happened on a new high-speed line between Paris and Strasbourg, which hadn't been used before.According to reports, the train line was due to be opened next year.
There have been no terror-related reports.
You can share this story on social media: