Eiffel Tower as peace symbol goes viral, as thousands send prayers to Paris following deadly attacks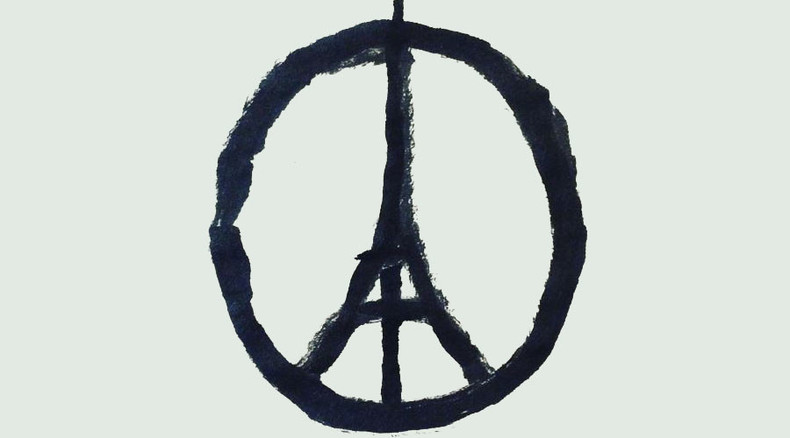 Thousands of people have been sending their prayers to those affected by the horrifying events in Paris, with the iconic Eiffel Tower becoming a universal peace symbol of support, understanding and love.
"Peace for Paris", an illustration by the French graphic designer Jean Jullien, has been widely shared on social media.
Friends and relatives are also using social networks in a desperate search of loved ones feared to have been at the sites of the bloody attacks.
"Looking for a guy called Julien Caron. He works at the #Bataclan. PM me for any news," reads one tweet from a user named @Kelthographie.
A hashtag #portesouvertes ("open doors") has been created on Twitter with Parisians offering a place to stay for people who were evacuated from the sites of the attacks. In the US some used the hashtag #strandedinUS to offer shelter for people who were unable to travel back to France.
Facebook has also offered its "Safety Check" feature to allow users to mark themselves as safe if they listed Paris as their location.
A state of emergency has been declared in France following a series of attacks in Paris, reportedly by people inspired by Islamic State.
READ MORE: Over 150 killed as Paris rocked by coordinated shootings, explosions
Over 150 people were killed and many more injured in seven violent attacks that took place in Paris on Friday night, including several shootings and explosions.
cscsv