7.0 magnitude earthquake hits off southern coast of Japan – USGS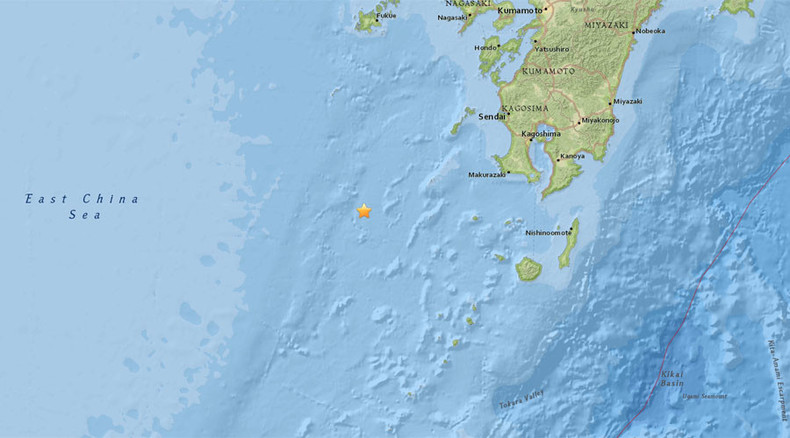 A 7.0 magnitude earthquake has struck off the Japanese coast, some 159 km (99 miles) south west of the city Makurazaki in the Kagoshima Prefecture. Tsunami warnings have been issued by the Japanese meteorological agency.
The quake's epicenter was pinpointed at a depth of 10 kilometers, after it struck at 5:51 am (2051 GMT Friday).
The Japan Meteorological Agency (JMA) has issued a yellow-level tsunami warning for three regions.
"Get out of the water and leave the coast immediately. As the strong current will continue, do not get in the sea or approach coasts until the advisory is cleared," the agency said.
The JMA does not expect the tsunami to cause any damage if it reaches the coastal regions.
The USGS has since downgraded the earthquake's strength to 6.5 on the Richter magnitude scale, while the Japanese agency continues to list it as a 7.0.
A magnitude 7.0 earthquake is classified as a major tremor that can cause serious damage. Japan, no stranger to severe earthquakes, was hit by a massive undersea quake in March 2011. It triggered a tsunami that devastated Japan's northeast coast.
You can share this story on social media: