Evacuation, 3 killed in Mexican gas tank vehicle blast & blaze (IMAGES)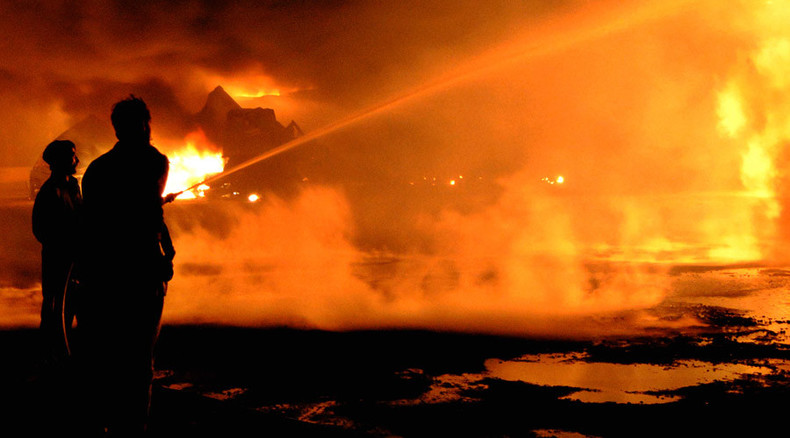 Over 200 people have been evacuated, three killed, and dozens injured after a gas tank vehicle exploded in Mexican town of Tlalnepantla, local media reported.
The vehicle was carrying 45,000 liters of gas. It overturned, caught fire and exploded, hitting a passenger bus and a taxi. The driver was killed on the spot, according to El Universal.
Red Cross ambulances have taken 13 injured with burns to the nearby hospitals: Lomas Verdes Social Security, the Red Cross of Tlalnepantla and the Red Cross of Polanco.
Ten others were treated at the scene with minor burns.
Police have cordoned off the area, closing the circulation, as the fire reached a few vehicles.
El Financiero reports security forces also evacuated about 200 people from the area.