'Historical': 6,300 Holocaust victims' papers found in Hungarian home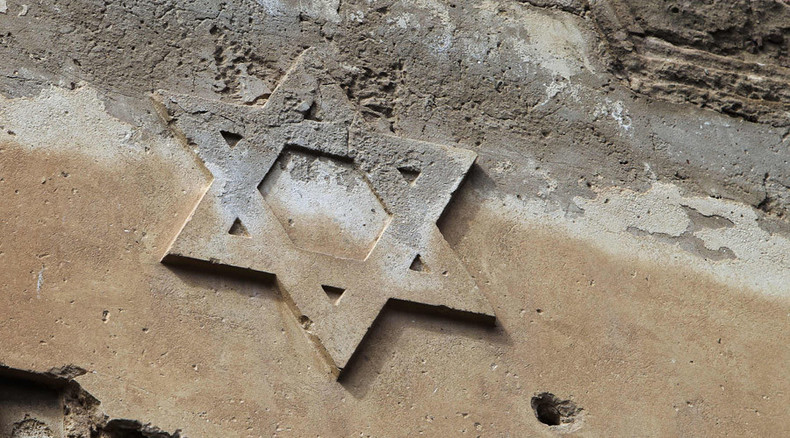 About 6,300 registration forms belonging to Holocaust victims have been discovered in a crack in a wall of a Budapest home.
The building is in the center of the Hungarian capital, near the parliament.
While renovating his apartment on the fourth floor of the building, the owner examined a crack in the wall, and found a cavity filled with thousands of documents.
Error 404
Page not found
This might be because:
— You have typed the web address incorrectly, or
— the page you were looking for may have been moved, updated or deleted.
The documents turned out to be 6,300 forms used to register the Budapest Jewish population in 1944, and are "of historical importance," according to the director general of the Budapest City Archives, Istvan Kenyeres, as cited by the local media outlet Krone.
As to how these documents happened to be behind the wall, and who might have stored them, one can only speculate, Kenyeres added. The city archives' employees are investigating the history of the house.
The registration cards were sent to all homeowners, and had to be completed within 24 hours. The information on the forms included names of the owners, the tenants, rent figures, as well as the number of Christians and Jews.
On June 21, 1944, the Jewish inhabitants of Budapest were forced to leave their homes.
About 600,000 Hungarian Jews were murdered during the Holocaust. The majority of them were sent to Auschwitz.
There should be many more documents, because the ones discovered list the Jewish population of just four districts: 11, 12, 13, and 14.