Greece mayhem: Fierce street clashes, Molotov cocktails, rioting amid strike in Athens (VIDEOS)
A labor strike in the Greek capital has turned violent, with demonstrators hurling Molotov cocktails at police. Officers have responded with tear gas. The protesters are rallying against government austerity measures.
Labor union members have walked off their jobs for 24 hours, protesting in Athens' central square.
The demonstrators are rallying against austerity measures including spending cuts and tax hikes, which were adopted by the government formed by the leftist Syriza party after it won the January elections.
READ MORE: EU won't unlock further funding to Greece
The general strike has seriously disrupted public transportation in the country. The Athens metro system is not running, bus and trolley routes have been considerably reduced, and connections between Greek islands and the mainland have been nearly brought to a halt as public ferries remain tied in ports. Dozens of domestic flights have been canceled.
The strike has left many museums closed, damaging the tourism industry. Students stayed home on Thursday, as schools did not open in the absence of teachers.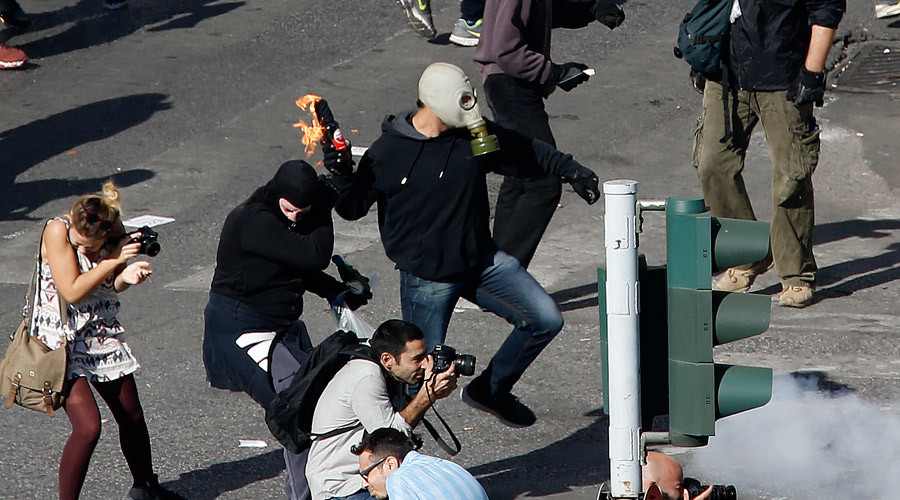 Some printed media is expected to hit the streets, although online news outlets are not being updated. Only emergency teams remain on duty in hospitals, and pharmacies are closed.
The strike is being supported by the left-wing labor policy division of the ruling Syriza Party, which takes aim at the austerity policies enacted by its own government.
Prime Minister Tsipras, who initially campaigned against the bailouts and the austerity measures that come with them, agreed to accept €86 billion in rescue loans from EU banks after being re-elected in September.
Tsipras said he had no choice but to agree to the deal in order to prevent Greece from defaulting on its debts and being forced out of Europe's joint currency, AP reported.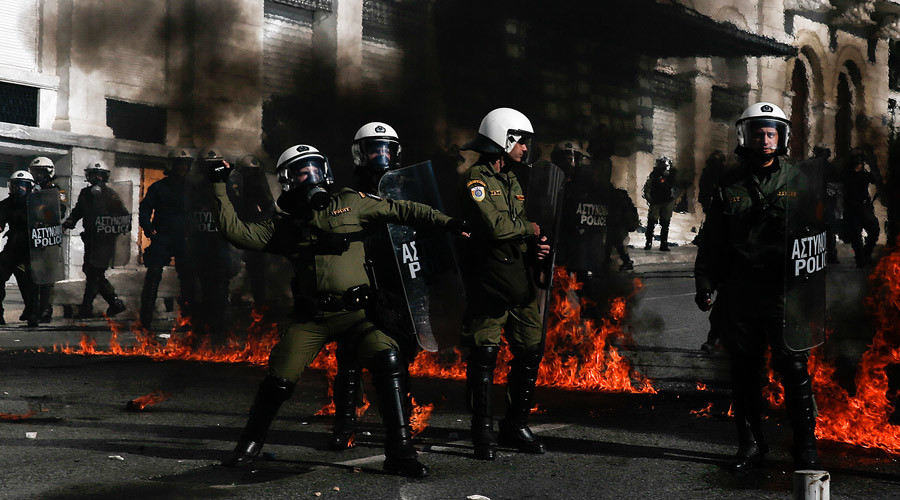 The Greek government is now in finance talks, negotiating two loans, a €2-billion installment, and €10 billion needed for the recapitalization of the nation's banks.
LISTEN MORE:
You can share this story on social media: