Row! Swim & dive team turns airport delay into hilarious performance (VIDEO)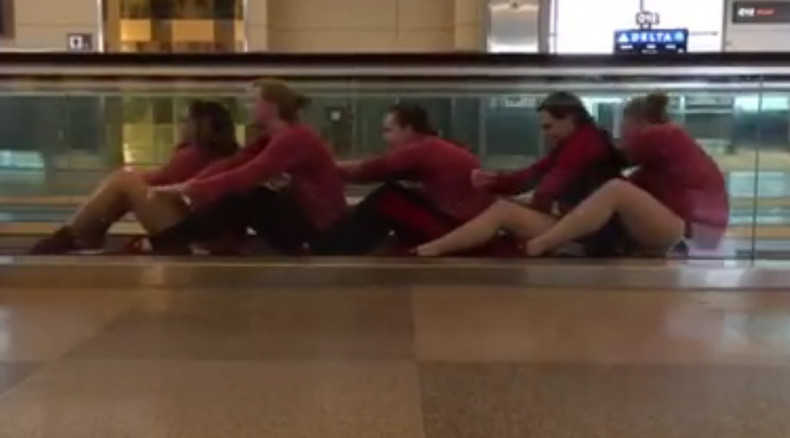 No one ever said airport delays were fun – but with some creativity and a moving walkway or two, the hours can fly by. Just ask the members of the University of Louisville's swim and dive team, who gained millions of fans after sharing their airport antics online.
In an effort to entertain themselves during a seven-hour delay at Raleigh-Durham International Airport, the athletes filmed themselves mimicking rowing, swimming strokes, and cycling moves on the airport's moving sidewalks.
UofL Swim&Dive Airport Shenanigans... Whoever said swimmers were weird may have been right

Posted by Kelsi Worrell on Saturday, November 7, 2015
But the video didn't just entertain the members of the swimming and diving team. It's received more than five million views and 100,000 "likes" since Kelsi Worrell, a senior on the team, posted it to her Facebook page on November 8.