'Vibrating and shaking': Enormous icebergs break off from glacier in Iceland (VIDEO)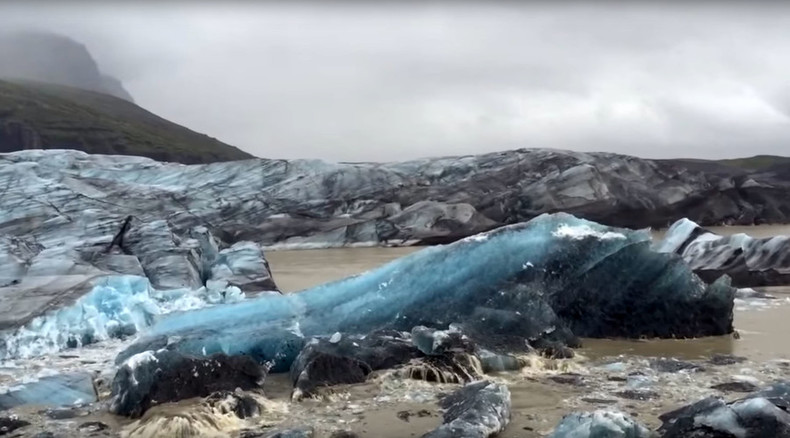 A video of enormous chunks of ancient ice covered in dark volcanic ash breaking off from a glacier, captured by a tourist in Iceland, has taken YouTube by storm.
Don Olen and his wife were on a trip to Svinafellsjokull Glacier when they shot the stunning clip. They were away from their group when they heard noises that sounded like an iceberg starting to break up.
"Everybody else says, 'I would have run in the other direction,' but I felt that we were up high enough not to worry about it but literally the ledge was vibrating and shaking," Don Olen said, as cited by WMTV.
They managed to capture the moment the iceberg started to break into large pieces. Olen said the video didn't convey the grandness of the event.
"That piece that breaks off is probably the size of four houses put together," he said.
Svinafellsjokull is a popular destination for filmmakers. The Glacier was featured in the Games of Thrones series.