France foils attempted jihadist attack on Toulon naval base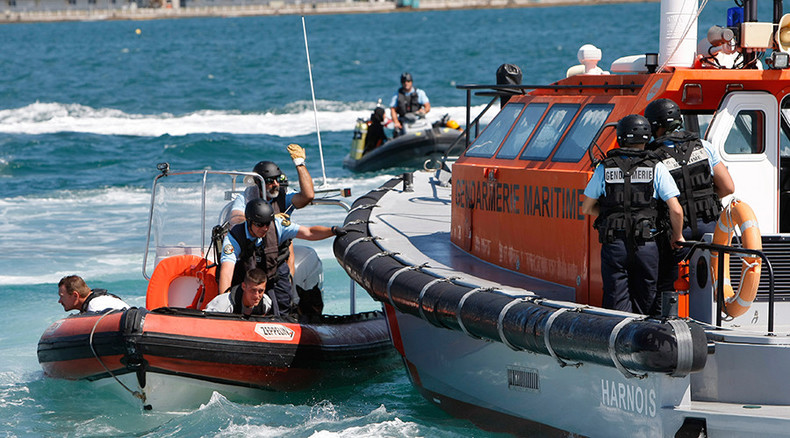 A 25-year-old has been arrested and charged with terrorism offenses after allegedly plotting to attack military personnel at the Toulon naval base. The French authorities said the suspect was under scrutiny after being radicalized by Islamic State.
"Having been placed under surveillance for a year due to his radicalization and support of jihadist doctrine, this individual attempted to acquire the tools to act," Bernard Cazeneuv, France's interior minister announced Tuesday.
The alleged terrorist was planning to attack the military naval base in Toulon on the Mediterranean coast but was arrested on October 29, according to a statement from the Interior Ministry.
The suspect, who is from Toulon, had been placed on the ISB (Directorate General of Internal Security) radar since the summer 2014, when he allegedly began posting Facebook messages in support of mercenaries engaged in Syria and Iraq under Islamic State's banner.
"Over the course of monitoring, the police intercepted emails he exchanged with French jihadists currently in Syria," one source told Le Figaro.
A judicial source told Reuters the unnamed suspect was arrested following his attempt to obtain weapons to attack the base. The accused initially tried to buy a Kalashnikov weapon, but according to Le Figaro instead placed orders via the internet for a "commando" knife and two balaclavas that were to be delivered to his home from China.
The suspect decided to carry out terrorist attacks in France, after initially wanting to go to Syria to wage jihad. According to French media reports, the man already admitted to being in contact with a member of Islamic State. His passport had been confiscated.
The Navy base in Toulon is home to nearly 12,000 people and a number of ships, including the aircraft carrier Charles de Gaulle and nuclear submarines.
Read more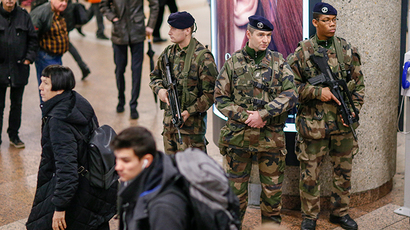 This is not the first time that military personnel have been targeted by radicals on French soil.
In March 2012, seven people were killed, and five others were injured in a series of gun attacks targeting French soldiers and Jewish civilians in the cities of Montauban and Toulouse. The attacker, who was shot by police, was identified as 23-year-old Mohammed Merah, a Frenchman of Algerian descent who allegedly attacked soldiers because of the France's involvement in the Afghan war.
In May 2013 a man wearing a white Arab-style tunic stabbed a French soldier in the neck, who was patrolling a neighborhood west of Paris.
In July, the Paris prosecutor's office announced that it had detained four terror suspects for plotting to behead a senior military staffer at a national commando training center in Port-Vendres, near Perpignan.
France has been rocked by two terrorist attacks this year. In January, 12 people were killed in a massacre at the headquarters of the satirical magazine Charlie Hebdo in Paris. Two days later gunmen held up a kosher supermarket in the outskirts of the French capital.
The ministry said on Tuesday that the ISB has already made 370 arrests this year, in a wider effort to counter terrorism threat in France.