Montreal to dump billion-liter load of raw sewage into St. Lawrence River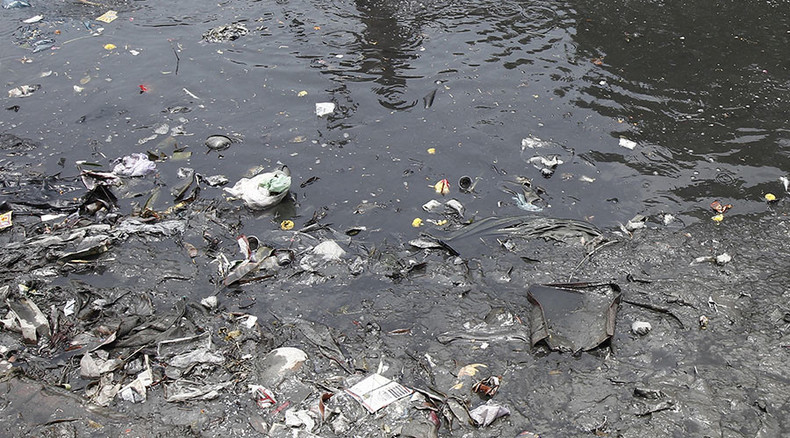 Canada's new government has given the city of Montreal the go-ahead for its plans to dump billions of liters of untreated sewage into the St. Lawrence River. The city says it may damage the environment, but the government says the alternatives are worse.
The dump would last for about a week that is needed to make critical repairs to the city's waste-water system. Over that time an estimated 7.5 billion liters of contaminated fluid will be discharged. The work must be completed before December 5.
The plan has been in the pipeline for 18 months and approved by the Conservative government, which flipped-flopped just a week ahead of the general election making it a campaign issue. New Environment Minister Catherine McKenna put it back on track, adding some provisions for emergency response plans and an upgrade to the city's water quality monitoring.
"I wish there were a magic bullet here, I wish there were other options," McKenna said in a conference call from Paris, where she is preparing for the upcoming UN conference on climate change. "This release is far from ideal, but it is needed for the city of Montreal to perform critical maintenance on their infrastructure before winter.
"If we do not allow this to go ahead and there was an unplanned discharge, the long-term impact to flora and fauna could be significantly more," the Globe and Mail cited her as saying.
Montreal Mayor Denis Coderre said on Monday night that his administration would proceed as soon as possible, and promised to provide a plan that would meet the federal government's demands on Tuesday.
"I have no problem with the conditions, and I have no problem with a postmortem," he said. "It's positive and constructive."
The planned dump of raw sewage was criticized by some environment groups and communities living downstream on the river. A citizen petition with 90,000 names calling on finding another way was presented to the mayor.
Some objections came from across the border from US Senator Charles Schumer of New York, who asked the US environment regulators to work with Canada and stop it.
The St. Lawrence River flows from Lake Ontario northeast into the Gulf of Lawrence and borders the US for over 180km in New York state. The river lies entirely in Canada downstream of Montreal, but Senator Schumer insisted it must be treated as a single ecosystem. The US EPA said it had no legal authority in the case.
You can share this story on social media: