Regional ISIS leader killed by Egyptian police in Cairo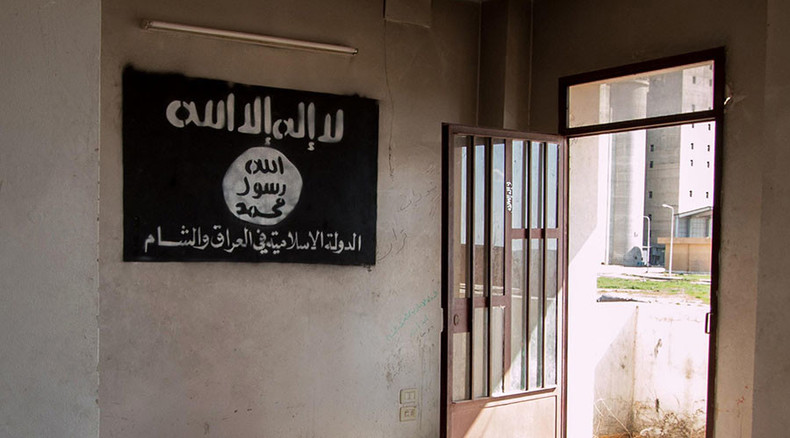 Police in Cairo have killed a leader of a regional Islamic State (IS, formerly ISIS/ISISL) cell based in the Sinai Peninsula, the Egyptian Interior Ministry said in a statement. The group previously claimed to have downed a Russian passenger plane.
The leader, Ashraf Ali al-Gharably, was killed in a firefight with police forces in the northeastern el-Marg neighborhood of Cairo. Police spotted him as he was moving in a vehicle and gunned him down after he resisted arrest.
"He sensed their presence and shot at them in an attempt to flee, requiring the police forces to exchange fire with him leading to his death," the Egyptian Interior ministry said in a statement, cited by AFP.
READ MORE: Sinai 'suicide bombing' kills at least 6 Egyptian policemen, 10 wounded
The prominent terrorist figure belonged to the Ansar Bait al-Maqdis group, which re-branded itself as the Sinai Province of the Islamic State after pledging allegiance to the Syria and Iraq-based terrorist organization.
The jihadist was considered by the Egyptian authorities as one of the most dangerous criminals in the country. He is believed to have organized and personally led several high-profile attacks, including the assassination of Mohamed Al-Saied, a former interior minister, in 2013, and the bombing of the Italian consulate in the capital this summer.
Gharably was the group's leader in the Central Military Region (CMR) and the Bahariya Oasis, the Interior Ministry statement said. It added that he was planning a major attack in the CMR, which includes Greater Cairo and small surrounding parts of the Delta, Upper Egypt and the Western Desert.
The Ansar Bait al-Maqdis group claimed responsibility for dozens of attacks on Egyptian security forces and civilians. It claimed that it was responsible for the crash of the Russian passenger jet Metrojet Flight 9268.
READ MORE: Unclear 'noise' recorded before A321 crash, its nature to be determined – Egypt's investigators
The Russian civilian plane with 224 people on board crashed in the Sinai Peninsula on October 31 leaving no survivors. An investigation is underway in Egypt with several possible scenarios considered. Several world leaders stated that they believed it to be a terrorist attack.