US military drone crashes in Kuwait (PHOTO)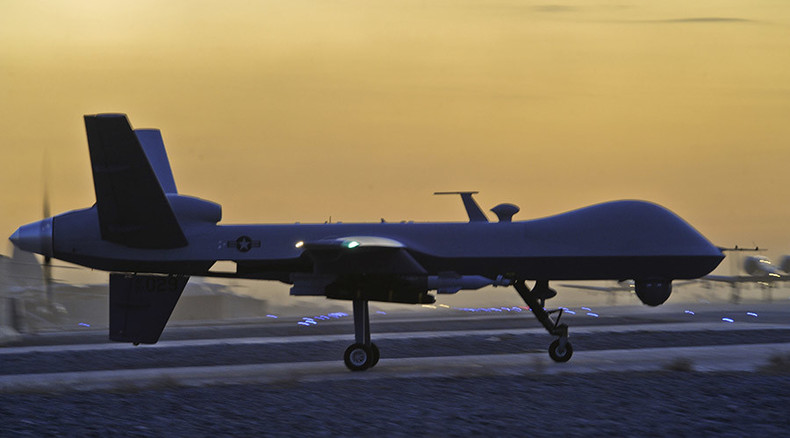 Photos have emerged on Twitter of a US attack drone ablaze in a rural area of Kuwait after crashing near an airbase. The incident was confirmed by the country's Defense Ministry.
The drone went down in Bir Mutla west of Kuwait City, near the Ali Al Salem air base located in central Kuwait. The base houses several US air force planes and staff.
The Twitter photos show a large blaze on the ground, in which lies an apparently completely destroyed UAV.
According to the ministry's statement, no one was injured in the crash. No information was immediately available on the causes of the crash.
Kuwait, a Gulf Arab state, has been helping the US-led anti-Islamic State coalition by providing use of its airfields. The US conducted dozens of air strikes over Syria on Saturday, the American military said in a statement.
READ MORE: 'Too many aircraft in Syrian airspace': MoD posts video with Russian jet approaching drone