Animal con artists: Bears in Moscow Zoo beg for food to 'manipulate people', study says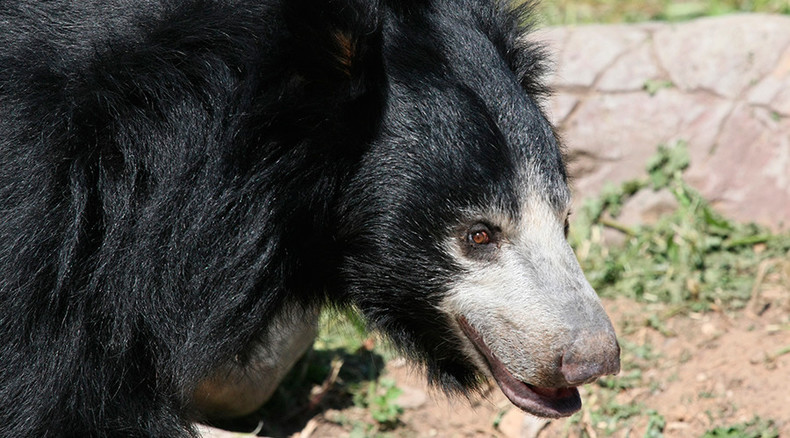 When a sloth bear in a zoo looks cutely into your eyes as if to say, "Hey, please give me some food, I'm starving…" it might be doing this to raise its own self-esteem - and to manipulate you. That's according to scientists at the Moscow Zoo.
READ MORE: Bears here, there and everywhere: Wild animals rule, possessing homes, parks, cars & boats (VIDEOS)
The recently released study, which exposes "cunning" sloth bears is based on the data the scientists collected throughout 2014.
Researchers have been suspecting this for quite a while, but after closely watching a pair of sloth bears for a year they have no more doubts - the animals are far from being hungry when they beg tourists for a piece of bread or a tasty apple. This is merely a way which helps the adorable mammals "to manipulate people's behaviour," says the study.
READ MORE: Scientists reveal how pandas manage to survive on bamboo diet
And when these tricky creatures achieve their goal, it turns out that their mood significantly improves.
"The possibility of such manipulation creates a sense of control over the environment and significantly improves the mood of the animals," the research adds.
Sloth bears, who reside in India, Nepal, Pakistan and Bangladesh, are predators but they prefer a diet of insects and plants: they mostly eat termites, honeybee colonies and fruits. Apart from manipulating people, they can easily climb trees and are good swimmers, often swimming for pleasure and as a form of play.