People evacuated from Ekaterinburg airport following bomb threat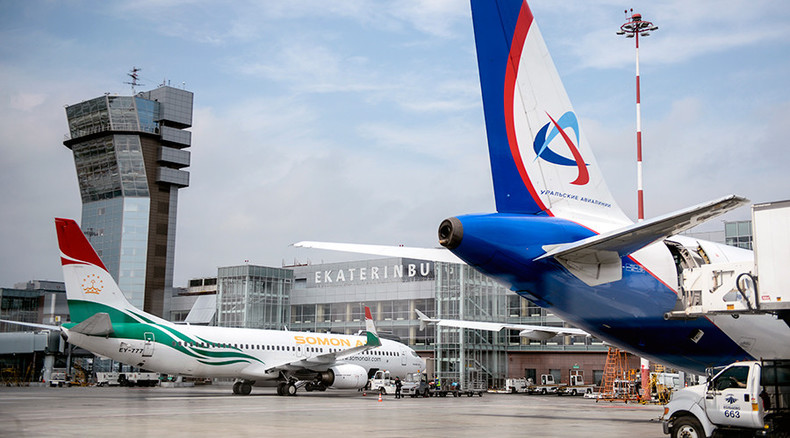 About 150 people were rapidly evacuated from Ekaterinburg's Koltsovo airport in the Russian Urals following a bomb alert, a local law enforcement source told RIA Novosti news agency.
The evacuation was prompted by an anonymous phone call to the airport. A message warning about a bomb later turned out to be a false alert, however.
"The airport has been examined, nothing suspicious has been found," a police source told TASS.
During the alert, all the passengers inside the building were taken outside, and the passengers from arriving flights were kept on their planes.
The planes were also pulled away from the airport building, passengers stuck on the planes reported via Twitter messages.
Two ambulances were sent to the scene, although there was no information on casualties,
The incident comes as Russians are grieving the A321 plane crash in Sinai, in which 224 people lost their lives.