'Cloud tsunami': Ominous storm shelf cloud looms over Sydney (PHOTOS, VIDEOS)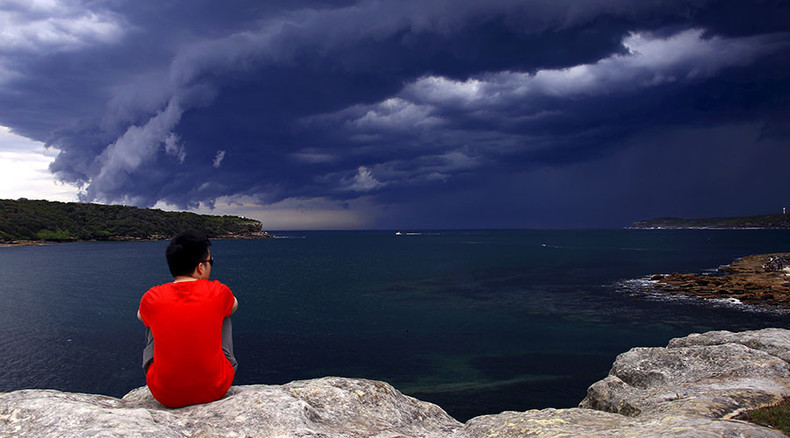 Rough weather has moved to Australia's biggest city, Sydney: watch how a striking storm shelf cloud hangs over Bondi Beach, amazing locals and tourists alike. It comes a day after storms and tornados battered the neighboring state of Victoria.
READ MORE: Australian state of Victoria battered by destructive storms, flash floods (PHOTOS, VIDEOS)
The Bureau of Meteorology has warned of severe storms across Sydney, the Hunter region, and the South and Central coasts, saying that heavy rainfall and flash flooding may be in store for residents.
However, this shelf cloud, or more precisely known as an "arcus cloud," came as an advance warning.
Gaping onlookers took hundreds of photos and videos of the coming storm, dubbing it a "cloud tsunami."
A shelf cloud is usually attached to the base of the parent cloud – usually a thunderstorm – and it is formed when a downward stream of cool air mixes with an upward stream of warm air.
Shelf clouds are not that uncommon in Australia, and one of the photos of the stunning sight – taken in 2008 by Sunshine Coast Airport worker Shane Loweke – features on the Bureau of Meteorology's 2016 calendar.
"Funnily enough it turned out to be nothing. It sort of blew over pretty quick and we got a little bit of rain out of it," Loweke said.
You can share this story on social media: