Buried under sea of mud: Aerial footage shows Brazilian town devastated in dam break (VIDEO)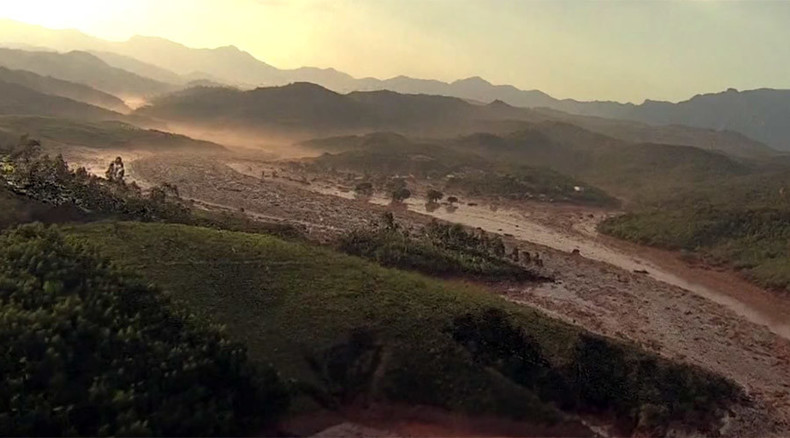 A video filmed from a helicopter has revealed the horrific aftermath of a southeastern Brazilian dam collapse, in which 17 are feared dead and dozens missing. It shows a huge rural area flooded with toxic mud, destroyed homes, and cars washed onto rooftops.
The footage from the scene reveals that Bento Rodrigues, a town of about 620, virtually disappeared under a mixed torrent of mud, water, and leaked toxic mining waste in Thursday's dam break.
"An avalanche of liquid waste destroyed houses, a school, a church, a medical center, carried away vehicles. Many families have been left homeless and are waiting for news about their loved ones. The emergency work is hampered by the fact that the flooded areas are only accessible via helicopters. This is one of the saddest scenes I ever had to witness," the local health ministry head of Minas Gerais state, Juliano Duarte, was quoted as saying by TASS.

READ MORE: 'Catastrophe': At least 15 killed, 45 missing, town leveled by flood in Brazil dam collapse (VIDEO)