'Are they safe?' Aviation watchdog revokes all Boeing-737 licenses in Russia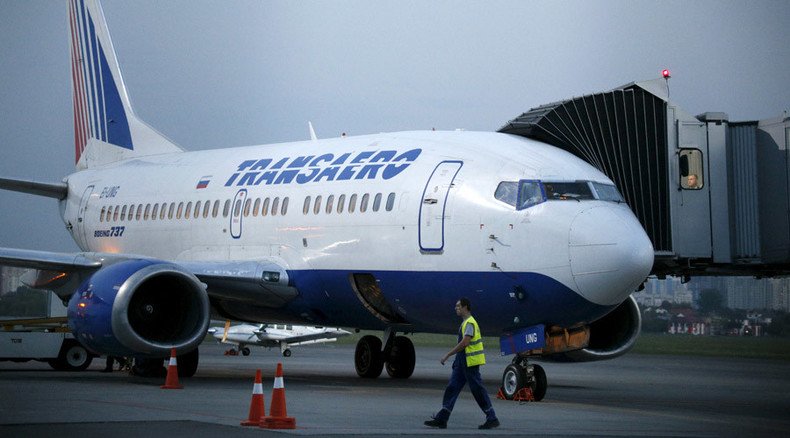 The Interstate Aviation Committee (IAC) has revoked the licenses of all Boeing-737 jets operating in Russia, citing security concerns.
The IAC suspended the licenses of all Boeing-737 jets until the Russian Federal Air Transport Agency (Rosaviatsiya) and Federal Aviation Administration (FAA) report that Boeing-737 flights are secure, an IAC letter to Aleksandr Neradko, head of Rosaviatsiya, and Margaret Gilligan, deputy head of FAA, says.
Rosaviatsiya had reportedly sent two requests to the FAA asking for immediate engineering fixes of the plane's pitch control system following the deadly 2013 crash in Kazan, but it neither satisfied this demand nor proved that Boeing-737s are safe.
Rosaviatsiya is going to hold a meeting with airline representatives on Friday to discuss further prospects for the use of Boeing-737 jets, Sergey Izvolsky, the agency's spokesman told RBK. The agency also pointed out that the IAC has no right to stop Boeing-737 flights – such authority only belongs to Russian federal executive bodies, which have yet to make their decision.
Elena Aleksandrova, Boeing representative in Russia and CIS countries, called the move absurd and said that the company was surprised by it, according to RSN.
Kremlin spokesman Dmitry Peskov said that the ministry of transport, as well as the Russian government, will look into the situation.
Almost 150 Boeing-737 jets are used by Russian airlines, so a ban on their use could pose a problem.
Low-cost airline Pobeda, an Aeroflot subsidiary, has 11 planes that are all Boeings of the 737 model. The airline, however, believes the ban will not affect its activities.
"Our jets' operations are ensured by licenses granted by the Bermuda Islands," the company's representative told Interfax.
The proposal to ground Boeing-737s was not the only initiative put forward by the IAC on Thursday.
The committee also suggests putting all civil planes operating in Russia on the national register to prevent airlines from registering their aircraft abroad, TASS reports. "More than 95% of foreign jets used in Russia … are registered abroad – primarily in Ireland, the Bermuda Islands and Aruba," the committee said.
Russian officials are yet to comment on the second IAC initiative.
Boeing-737 crashes
The Boeing-737 is the most popular airliner in the world. More than 8,700 jets of this model have been built since 1966.
At the same time, there have been a great number of incidents involving Boeing-737 jets. Russia has witnessed two deadly crashes involving them.
On September 14, 2008, crew error led to the crash of jet belonging to "Aeroflot-Nord" airline, killing 88 people.
A second Boeing-737 disaster in Kazan in 2013, which killed 50 people, is still being investigated.
The deadliest Boeing-737 crash occurred at Mangalore International Airport on May 22, 2010, when crew error led to 158 fatalities. Eight people survived.
READ MORE: Russian passenger jet crash: Search area in Sinai expanded
You can share this story on social media: