2015 Million Mask March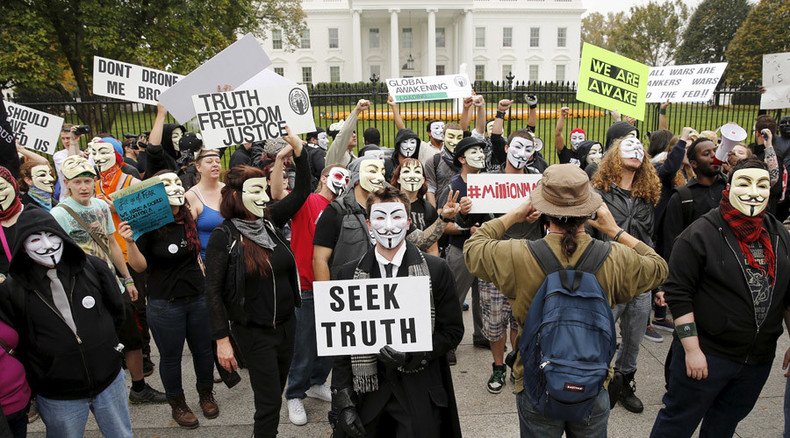 Anonymous-inspired activists are taking to the streets across the globe as the Million Mask March circles the world. Hiding behind symbolic Anonymous masks, the demonstrators are protesting censorship, government corruption, and police brutality.
06 November 2015

05:48 GMT

02:59 GMT

Dozens of demonstrators participated in a march in Seattle, with those on the ground reporting at least one arrest.

02:58 GMT

Some protesters are still out in the streets in Washington, DC.

02:57 GMT

At least 50 people were arrested during today's event in London.

00:47 GMT

Elsewhere in the world, protests were organized in Montreal and Guatemala.

00:33 GMT

In California, a group of activists has gathered outside the Los Angeles Times.

00:16 GMT

In New York, activists head to Wall Street.

00:12 GMT

This DC protester endorses "nobody for president."

00:11 GMT

Some activists out in Amsterdam.

00:06 GMT

A group of protesters gathers in Colorado.