Tens of thousands march in Moscow as Russia celebrates National Unity Day (PHOTOS, VIDEO)
Thousands took to the streets of the Russian capital to celebrate the National Unity Day, while President Putin gave a speech about its importance. The date marks a popular uprising in 1612 that ended the Polish-Lithuanian occupation of Moscow.
A huge rally organized by the Civic Chamber was held in the center of Moscow on Wednesday, November 4. National Unity Day was first introduced in Russia in 2005.
People walked through the streets waving various flags and banners, including the national flag and those with the orange and black colors of the Saint George Ribbon, which became a symbol of the fight against fascism after the World War II.
Some 85,000 people from a number of regions marched through the streets of the Russian capital and gathered not far from the Kremlin where a rally and a celebratory concert took place.
Participants of the march held a moment of silence to pay tribute to the 224 victims of the Russian plane crash in Sinai.

"146 million people, about 200 nationalities and 17 million square kilometers – that is what Russia is," Alexander Brechalov, the Civic Chamber's secretary, said while addressing the demonstrators.
Another rally dubbed Russky march ("the Russian march") was held in the Lyublino district on the outskirts of Moscow. The march was organized by Russian nationalists and gathered less than 2,000 people who waved flags of the Russian empire and also some bearing far-right symbols. There were no incidents during the rally.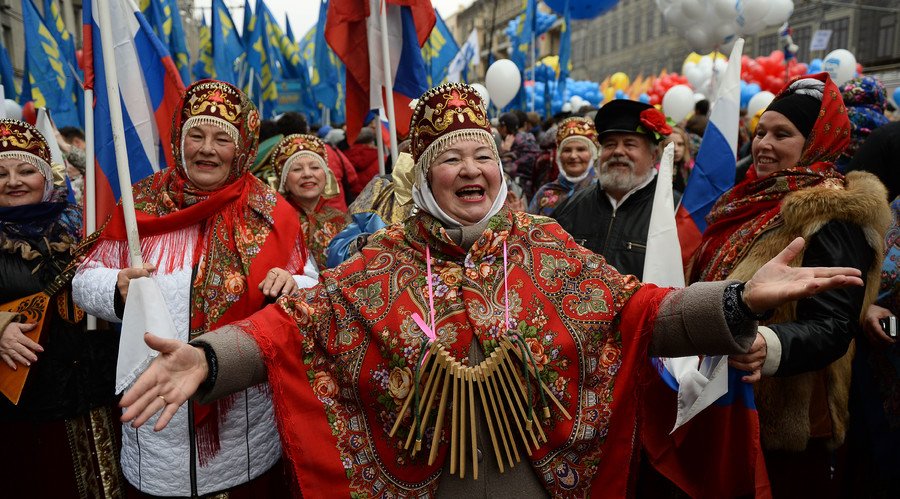 President Vladimir Putin said he believes National Unity Day is a very important holiday for Russia. "I clearly see that we need such a holiday," he said at the forum "Soobshchestvo" in Moscow, as cited by TASS.
"If we look at our history…we will realize that when we were united, we always gained impressive victories and when we were divided, faced tragedies, disintegration, misfortune and suffering of millions of people. We faced false values, criminal ambitions and nation-wide trouble," Putin added.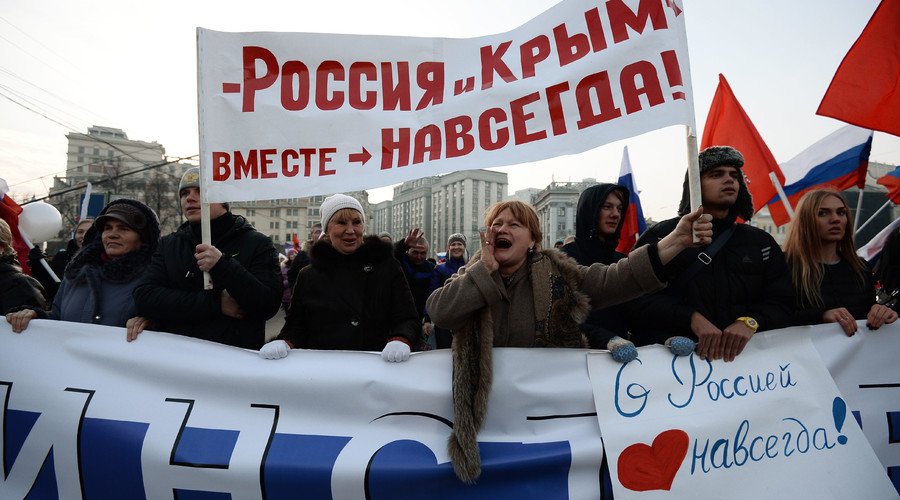 The President particularly drew attention to the period in Russia's history from 1914 to 1945, which was marred by two world wars, a civil war, foreign interventions, and the repression of millions.

"But even in those hard, difficult conditions people lived, created, made discoveries and breakthroughs, and when danger was looming over the Motherland, always remembered about the most important [values]," Putin said.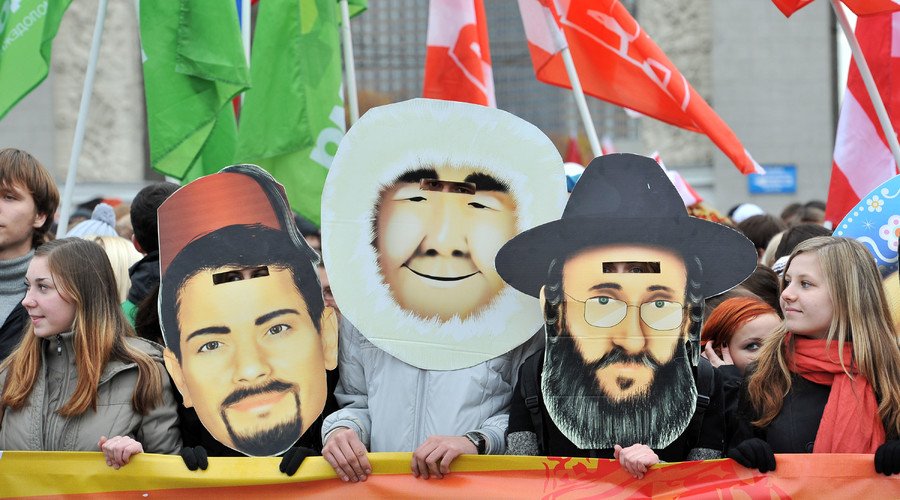 The president also pointed out that national unity does not mean a unification of ideas. The common goal is to make Russia more powerful and effective and to improve people's lives, he said.

Earlier, Putin laid flowers at the monument to Minin and Pozharsky, who joined forces to organize an all-Russian volunteer army that defeated occupying Polish-Lithuanian troops in 1612.
Festive events were organized in a number of other Russian cities, such as Kurgan, Nizhny Novgorod, Saratov, Sevastopol, and Stavropol, among others.
You can share this story on social media: