Turkey arrests opposition journalists for 'plotting coup' in wide-ranging crackdown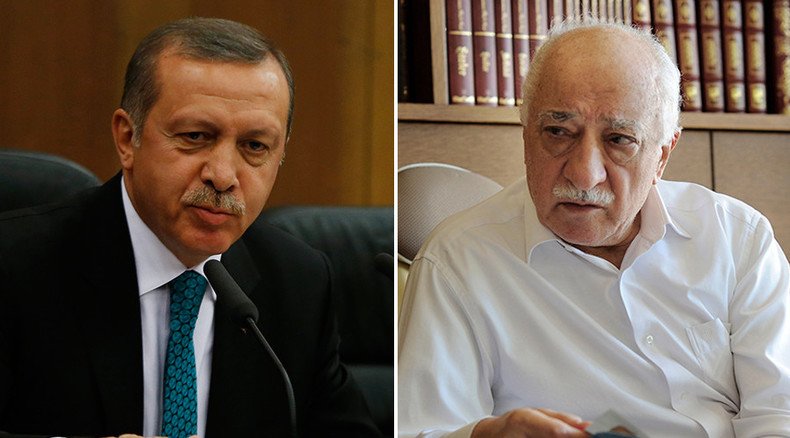 Two editors of a leftist Turkish magazine were arrested in Istanbul for publishing a controversial cover on the same day 58 opposition journalists were fired and 57 more people arrested on charges of being a "terror group."
"Nokta editor-in-chief Cevheri Guven and managing editor Murat Capan were arrested on charges of attempting to overthrow the government by force," said a tweet from Nokta magazine.
The edition, which had been prepared before Sunday's election that saw Recep Tayyip Erdogan's Justice and Development Party (AKP) return to its dominant position in the Turkish parliament, read: "The start of civil war in Turkey." The lead story inside argued that a potential victory for AKP would exacerbate tensions with the country's Kurdish minority.
An Istanbul court immediately ordered the removal of all copies of the magazine from the newsstands.
In an article published on Nokta's website, Guven insisted that the cover was not meant to be taken literally and doesn't call on anyone to take up arms. He also cast doubt on the motives of the prosecutors. The magazine had been raided in September after featuring a mocking image of President Erdogan posing for a selfie next to the coffin of a soldier who had died fighting Kurds.
Deputy Prime Minister Yalcin Akdogan stated that "press morality goes hand-in-hand with the press freedom," when asked about the arrests in an interview with the local NTV television.
In another crack down, riot police interrupted a live broadcast last week as they broke into the offices of TV channels owned by Koza Ipek, which has links with Fethullah Gulen, a Sunni preacher who was once Erdogan's close ally, but has now become his nemesis.
The relationship between the Gulenist faction and Erdogan turned sour after Gulen's supporters began to expose corruption in AKP over the past two years.
On Tuesday, 58 journalists working for Koza Ipek were denied entry to their offices, which had been sealed by the police, and told that their contracts had been terminated. The government says it will now take over the management of the broadcasters.
In the western city of Izmir, fifty-seven people were arrested in dawn raids, as part of a "Gulenist terror group." It was not specified what illegal activities they had engaged in.
Erdogan has accused 74-year-old Gulen of plotting a coup and running a "parallel state," and the preacher has been charged with being the head of a criminal terrorist organization, though all proceedings have been conducted with the accused in absentia, as Gulen is currently in exile in the US.
LISTEN MORE:
You can share this story on social media: