At least 7 dead, 35 injured as bus overturns near Tula in Russia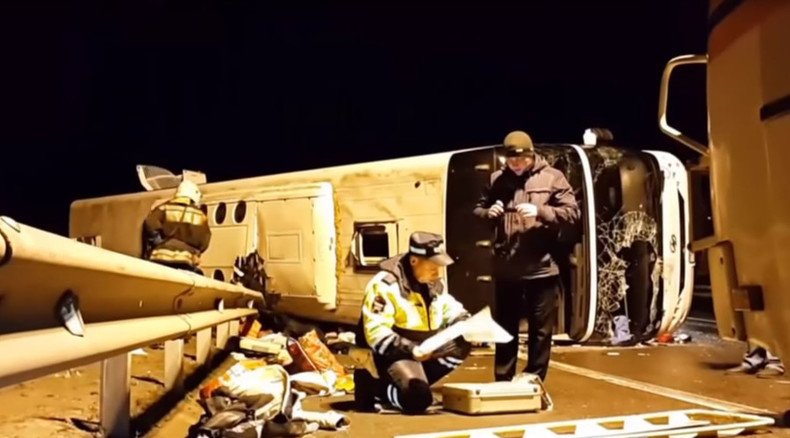 At least seven people were killed and 35 injured when a passenger bus on its way from Moscow to the Armenian capital of Yerevan overturned on the M4 "Don" highway in Tula Region, RIA Novosti reported, citing emergency services.
The vehicle, reportedly a Hyundai bus carrying 63 passengers, wobbled for about 200 meters before crashing onto its right side, according to the local police press-service quoted by TASS.
All of the injured have been evacuated to nearby regional hospitals, while the rest of the passengers have been given shelter in a local cinema.
"Almost all traveling in the bus [were] citizens of Armenia, all of them were adults, there were no children," local emergency service told TASS.
The bus, which can carry up to 65 passengers, was nearly full at the time of the crash.
The driver, who is now "in a state of shock," was not injured.
You can share this story on social media: