French weatherman Verdier 'sacked' for writing skeptic climate change book ahead of UN summit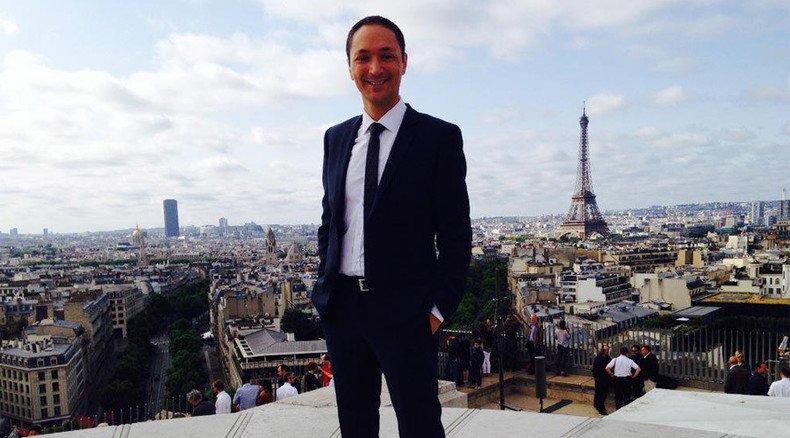 A famous French weatherman has broadcast the news of his sacking in an online video, saying he was fired for writing a book challenging climate change. It comes just weeks before Paris is set to host a UN conference on the controversial topic.
Philippe Verdier, arguably France's most popular weatherman, is the author of the book 'Climat Investigation' (Climate Investigation), in which he accuses state-funded climate change scientists of having been "manipulated" and "politicized." He goes on to accuse the Intergovernmental Panel on Climate Change (IPCC) of publishing deliberately misleading data.
Verdier also says that global warming could be a positive thing for France, boosting tourism, reducing energy bills, and improving health.
The weatherman said he was inspired to write the book after French Foreign Minister Laurent Fabius met with TV meteorologists and asked them to highlight climate change issues in their broadcasts.
"I was horrified by this speech," Verdier told French magazine Les Inrockuptibles.
The book led to Verdier's suspension last month. He was put "on leave" on October 12 and summoned to a disciplinary hearing two weeks ago.
"My book 'Climate Investigation' was published one month ago. It got me banned from the air waves," the weatherman says in the online video.
The footage goes on to show the weatherman reading the letter in silence while a caption reads: "Philippe Verdier, journalist weatherman. Fired by France Televisions one month before COP 21 (UN conference on climate change)."
Referencing the UN climate change summit while speaking to RTL radio last month, Verdiers said he put himself "in the path of COP21, which is a bulldozer, and this is the result."
Verdier's supporters believe he has fallen victim to French President Francois Hollande's campaign to present a united front before the much anticipated conference. The summit is scheduled to take place in Paris from November 30 to December 11.
More than 15,000 people have signed a petition in support of Verdier, including 10 opposition MPs. The politicians said he had "enriched the debate and helped to make democracy live."
You can share this story on social media: