Aerial footage of site where Russia's A321 crashed in Sinai, Egypt, released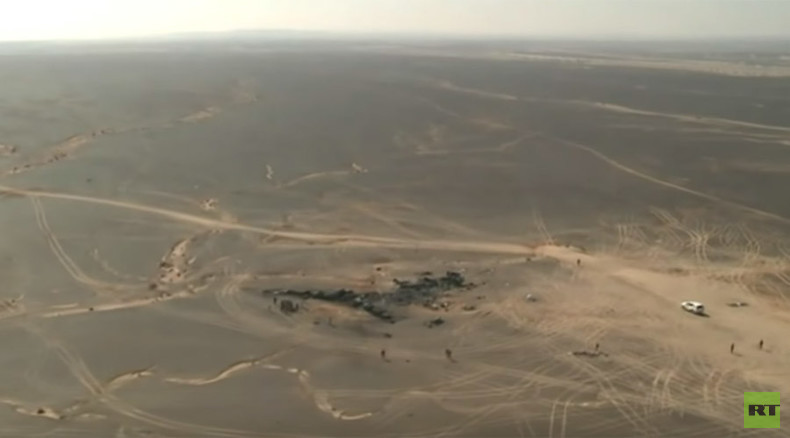 The first video shot over the site of the Kolavia flight 7K9268 crash which took the lives of 224 people in Egypt Sinai has emerged.
Russian passenger jet crash over Sinai: Aftermath, reactions
The footage by Russia's VGTRK channel shows the area in Sinai scattered with the burnt remains of the crashed passenger jet which had been taking holidaymakers from Egypt to Russia.

The causes of the crash are unknown, as the flight data recorders, which have already been retrieved, are yet to be decoded. The Interstate Aviation Committee has theorized that the plane disintegrated mid-air at a high altitude since its debris are now scattered across an area of some 20 square kilometers.

The bodies of the victims are now being taken to Russia. At least three Ukrainians and one Belorussian national were among them.

Russia's Emergencies Ministry has sent a team of almost 100 officers to the scene to collect the debris. The ministry first wants to observe the scene with drones.

The jet was returning from Egypt's Sharm El-Sheikh resort to St. Petersburg on Saturday morning when it suddenly vanished from the radar over the Sinai Peninsula. All of the 224 people onboard, including 25 children, were killed.