Hitler swastika-stamped belongings auctioned off in Germany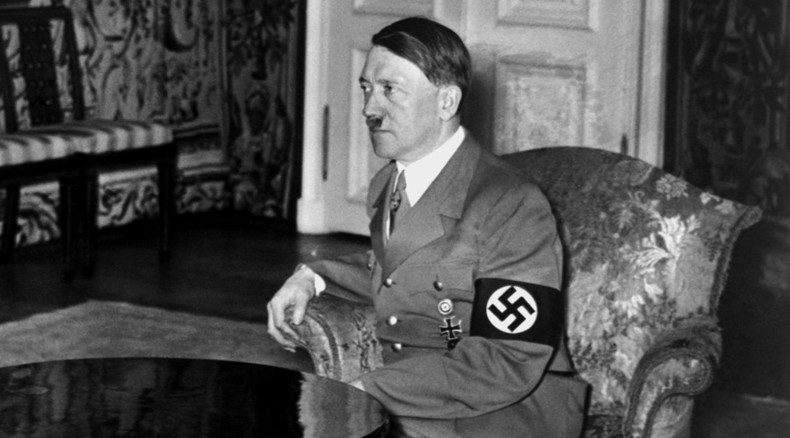 Silver utensils – reportedly taken from the Reich Chancellery – belonging to Adolf Hitler and Eva Braun were auctioned off for high prices in Germany.
The lots included silver plates, wine cups and even Eva Braun's powder box, all marked with swastikas and Hitler's initials.
All the lots were auctioned off on Saturday in the city of Kirchheim unter Teck by Andreas Thies' auction house, Bild reports.
The bid included cut glasses, a silver plate, one silver cigar box and matchbox and Eva Braun's powder compact. Each item was explicitly marked with a combination of swastika, Reichsadler (the 'Imperial Eagle', used as a symbol by Nazi Germany) and Hitler's initials 'AH'. The powder box, which reportedly belonged to Hitler's companion Eva Braun, was marked with her initials 'EB'.
The buyer of the items remains undisclosed, perhaps due to the sensitive nature of the bid itself, but it's known all the lots were sold for quite high prices.
The silver cigar box – apparently part of the Fuehrer's personal table service – went for €25,000, thus being the most expensive item. Eva Braun's powder box was sold for €6,000 Euro with two wineglasses and a silver plate being snapped up for €3,600 and €2,500 respectively.
All the items sold at the auction belonged to Adolf Hitler and were found at his residences in Berghof and Obersalzberg, as well as at the Reich Chancellery in Berlin, according to auctioneer Andreas Thies.
Auctions of such sort frequently spark controversy among the German public, as the Nazi past is still a sensitive issue. In Germany and Austria public demonstration of Nazi symbols is forbidden by law and unwelcomed by society.
Bild's contributor, Stefan Hauck, believes that auctioning items such as these – given they belonged to the leader of the Third Reich – is not illegal but 'disgusting' whatsoever. He adds it is an issue of respect towards victims of the Nazi regime 'to enact a legislation that would prevent beneficiaries from making profit in this perverted way.'