'We are flying home': Grief & disbelief in Russia over shocking Sinai air crash
Social media has been adding faces to the victims of the Russian passenger jet crash in Egypt on Saturday, making the tragedy even more heartbreaking - with the last posts of victims recounting their happy holidays and bidding farewell to Egypt.
FOLLOW Russian passenger jet crashes over Sinai LIVE UPDATES
Kolavia flight 7K9268 from Egypt's Sharm El-Sheikh resort to Russia's St. Petersburg was carrying 217 passengers and 7 crewmembers. An overwhelming majority of people on board were Russian nationals. Three Ukrainians and one Belarus national are also reportedly among the crash victims. The catastrophe is the deadliest in Russian aviation history.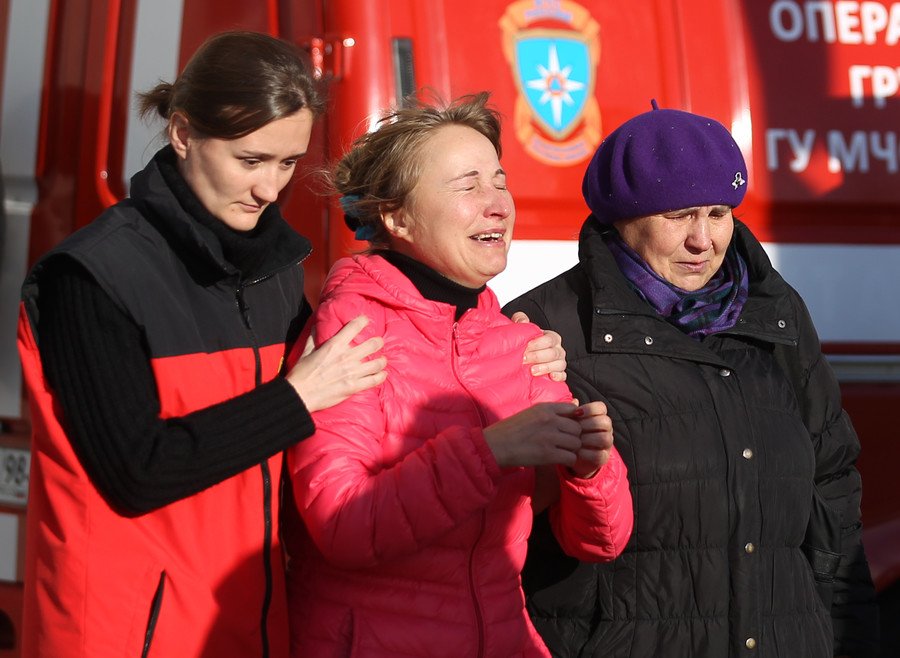 Those on the crashed Airbus A321 were mostly holidaymakers. The Egyptian Red Sea destination is popular among Russian tourists all year round. Most passengers were reportedly from St. Petersburg, but people from Russian cities such as Samara, Pskov, Novgorod and Ulyanovsk were also returning home.
Twenty-five children were believed to have been on board, along with 192 adults - nearly 140 of who were women. According to the officially released list of passengers, many were traveling in families, as many passengers had the same family names.
Personal social media accounts of people who were on board the doomed flight started to emerge. Others - both friends and people from all over Russia and beyond - posted condolences under images that just hours previously had simply been happy holiday shots.
One woman who was reportedly on board the crashed Airbus with her family, posted a photograph of her husband and child standing on airstairs next to the plane in the early morning hours.
"Hello St. Petersburg, farewell Egypt. We are flying home," her status on the popular Russian VKontakte social media said.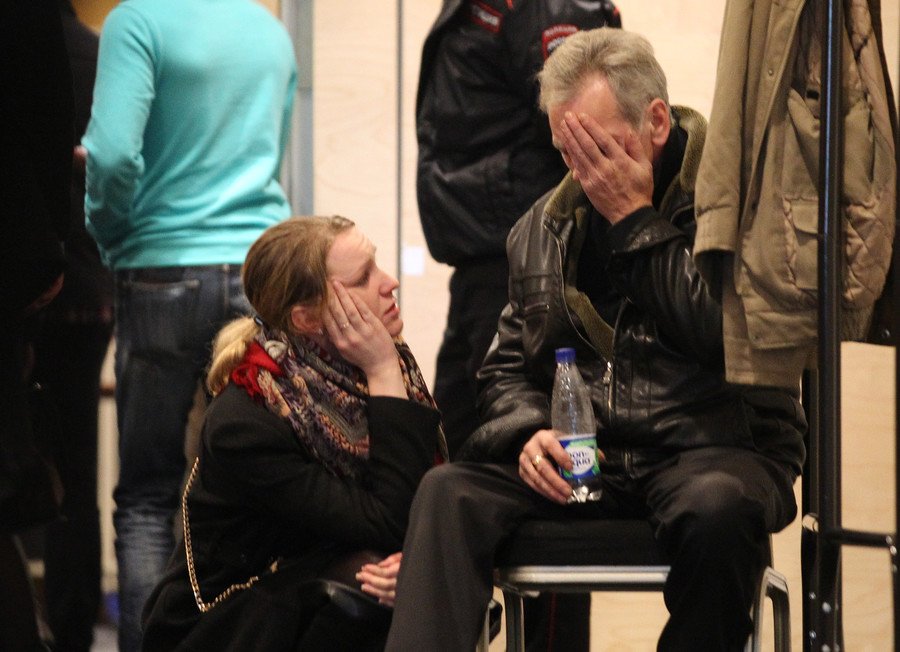 Many of the passengers killed in the crash had VKontakte accounts, where they had posted many pictures from their holidays at the Egyptian resort. "Time please stand still," one of the captions read.
A couple from St. Petersburg had been celebrating their one year wedding anniversary at the resort, having traveled to Egypt to mark their special day. "She called us yesterday, said that they had a great time on holiday, that the weather was very nice. She also sent some pictures, the two of them were looking so young and beautiful," a friend of the two victims told RT, adding that the woman would have turned 35 years old tomorrow.
Two young men who became friends with two girls who were flying to St. Petersburg from Sharm El-Sheikh on Saturday morning were devastated by the news, they told Russia's LifeNews. "We became friends at the resort, stayed at the same hotel... It's so difficult to realize what has happened," one man told the reporters, adding that they have decided to help the families of the dead women.
The flight vanished from radar screens 23 minutes after taking off. At first there were conflicting reports of the plane's fate. For several hours relatives of people on the Kolavia flight waited for information about their loved ones, with mixed reports coming from different sources. The news that everyone had been killed shattered their last hopes, turning the international airport in St. Petersburg into a hall of tears and despair.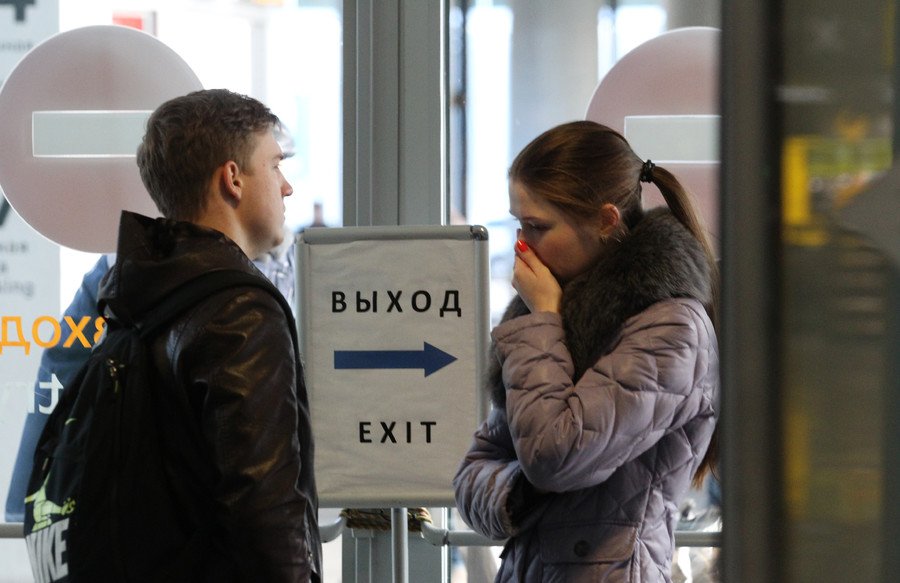 "My wife [was on board]. The kids returned earlier, they traveled [to Egypt] together, but the children came home earlier, and she [was supposed] to return today. I had a dream tonight, like I was washing her, and she had no leg," one man at the airport told RT's Ruptly news agency.
"She sent me a text message around six o'clock in the morning, it said 'I'm boarding now, Godspeed.' That's all," the sobbing man added.
Medical crews, including some 40 psychologists, have been working at the airport to help people suffering from shock. Around 90 have sought medical assistance, Russia's Health Ministry reported.
Specialists have started gathering DNA samples from the relatives, who were taken to a hotel from the airport on a special bus. Most of the bodies of their loved ones have been reportedly recovered from the wreckage in Sinai and were being delivered to Cairo morgues. Unconfirmed reports suggested a special flight is being organized to take relatives to the crash site.
November 1 has been declared a national day of mourning in Russia.
You can share this story on social media: