Child porn, drugs and thefts: UN report reveals 'criminal behavior' of fired staff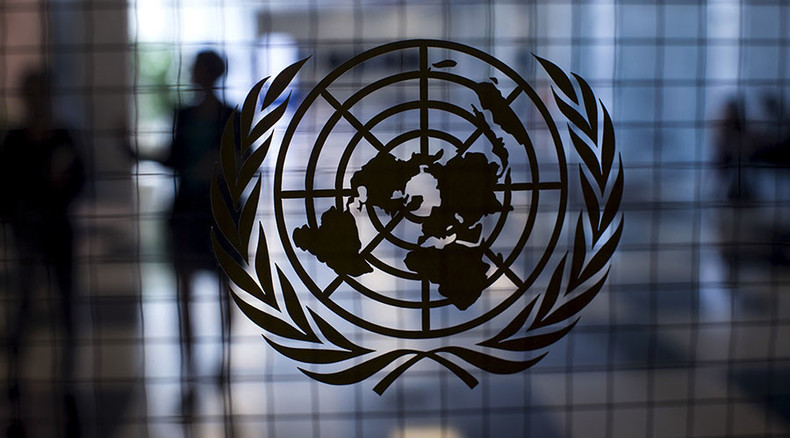 Four UN staff members have been "dismissed" after storing and sharing pornographic images including those of children, a UN report revealed. It also mentions one member having been fired for transporting over 170 kg worth of pot.
These five cases are the most outrageous out of 75 disciplinary and "criminal behavior" matters that the United Nations has listed in its report that came to light on Friday.
According to the UN investigation, four of its members "stored" and "distributed" pornographic material, including "pornography involving a minor."
The UN labeled the cases as having been a "misuse" of its information and communications technology resources; in all four cases staffers used the organization's computers and emails.
The paper does not disclose either names of those behind the misbehavior nor when the incidents took place.
Another incident involved a man who decided to use a UN vehicle to transport 173 kg (381 lbs) of marijuana. The report gives no further details, but it is clear from it that the staffer was sacked over the "misuse of United Nations property or assets".
All five cases took place between July 1 of 2014 and June 30 2015.
The 13-page-long document is aimed primarily at informing staff members of "the most common examples of misconduct and/or criminal behavior" and the consequences that might follow.
Other incidents included theft, harassment, discrimination, and assault.
Surprisingly enough, "theft and misappropriation" along with "assault and abusive conduct" were the most frequent violations. Thus, the UN registered 12 cases of its members stealing money or misusing funds and assets.
One person sold UN vehicles' tires while another retailed a drum of petroleum product, possessed by the UN.
Another case had a staff member submitting an education grant claim and documentation that contained false information. "The overpayment of $1,912.50 was recovered from the staff member," the UN revealed.
The organization has also detected "a staff member, [who] while performing security and screening functions at an airport, took, without authorization, $2,200 from the luggage of a passenger traveling on a United Nations flight."
The list goes on…
According to the UN spokesman all cases of criminal conduct were referred to authorities in the country that the staff member belonged, Reuters reported.
"While the United Nations can and does follow up with Member States, the national authorities concerned have the sole prerogative in determining what, if any, investigations or proceedings are initiated against the individuals," UN spokesman Farhan Haq said.
The UN employs 41,000 secretariat staff from 188 countries.
Earlier this year, the UN found itself involved in a sexual abuse scandal, when a leaked report revealed that French soldiers raped and sodomized starving and homeless boys in the Central African Republic, some as young as nine.
The scandal intensified further when it surfaced that a UN peacekeeping contingent in the Central African Republic sexually assaulted underage girls.
According to the UN CAR mission (MINUSCA) at least two girls claimed to have received goods and food in exchange for sex from an African peacekeeping contingent.
Previous cases involved allegations of the sexual abuse of minors that happened in CAR from December 2013 to June 2014, prior to when MINUSCA force took over from the African Union mission there.