RT EXCLUSIVE: 'Post-apocalyptic' scenes of razed & ransacked Syrian village (VIDEO)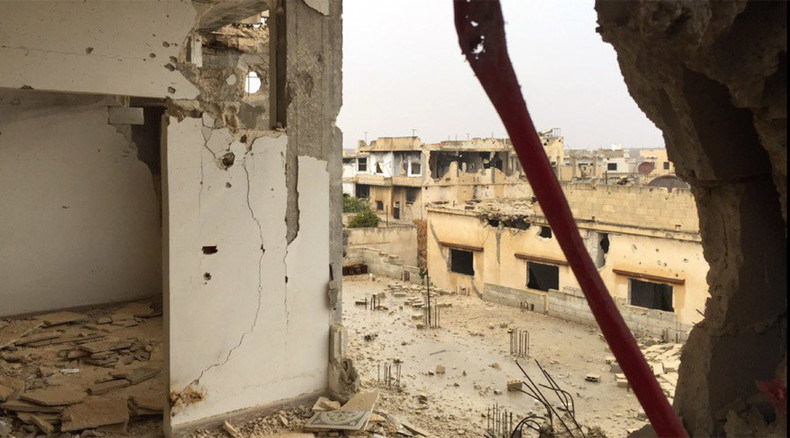 The Syrian village of Morek was besieged by terrorists for nine months until government troops freed it in October 2014. One year on from its liberation, RT's Murad Gadziev visits the village that now resembles a post-apocalyptic movie rather than a bustling community.
Located in the Hama Governorate, Morek was the homeland of over 14,000 people a decade ago.
It is now totally deserted as most of its dwellers were displaced by a nearly nine-month long battle between Syrian Army troops and jihadist rebels.
Now the village appears to have been completely destroyed by fighters. What used to be peoples' houses nowadays is nothing more than piles of rubble and the visible foundations of the former structures.
RT's Murad Gadziev visited one of Morek's homes. Totally destroyed and looted, there is no sign of people ever having lived here.
Gadziev's footage strongly resembles scenes from post-apocalyptic movies.
Despite being liberated by the Syrian government on October 23 2014, anti-Assad rebels, including the Al-Qaeda affiliated Al-Nusra front, have remained at Morek's doorstep and sporadic fighting continues.
Overall, Hama remains a battlefield, along with Idlib, Homs, Aleppo, Latakia and Damascus provinces, where Russian airstrikes have hit targets associated with Islamic State and Al-Nusra.