Taliban captures district in northern Afghanistan following deadly earthquake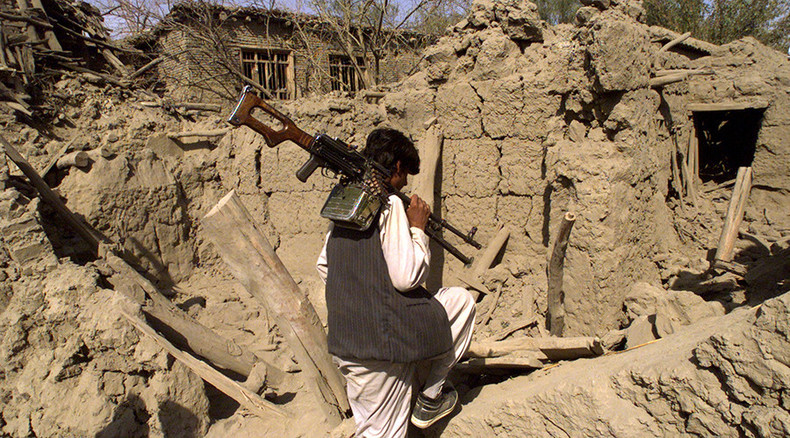 Taliban militants have overrun a district in Afghanistan hit by a powerful earthquake earlier this week, following a two-hour battle with security forces. It is the latest show of strength by the Taliban, which has made major advances this year.
The insurgents captured the Darqad district in the northern Takhar province after about six hours of fighting overnight, Reuters cited Abdul Khalil Asir, a spokesman for the Takhar police chief, as saying.
Deputy Police Chief Atiq Haideri said security services "retreated tactically" and can "retake the town" whenever they want, Pajhwok Afghan News reported.
Taliban spokesman Zabihullah Mujahid said the group's fighters killed a dozen policemen during the battle. He said two Taliban militants were also killed, and three wounded.
Local resident Tahir Khan confirmed the overnight battle, adding that "many parts of Darqad were already under the Taliban's control."
The area around Darqand has not had many reports of damage or casualties following Monday's deadly earthquake, but is well within the impact zone.
The 7.5-magnitude quake killed more than 300 people across areas of northern Afghanistan and Pakistan. Thousands of homes were destroyed or damaged. Landslides have blocked roads and interrupted communications to many areas.
The Taliban gave the greenlight for aid groups to deliver emergency aid to victims of the disaster on Tuesday. However, continuous fighting in the region has raised questions about how safely they will be able to operate.
Afghan security forces have struggled in recent months. Taliban militants managed to capture the city of Kunduz and other territories last month, in what has been deemed its biggest victory in 15 years.
LISTEN MORE: