'The worst calories': Sugar even more harmful than it seems, study finds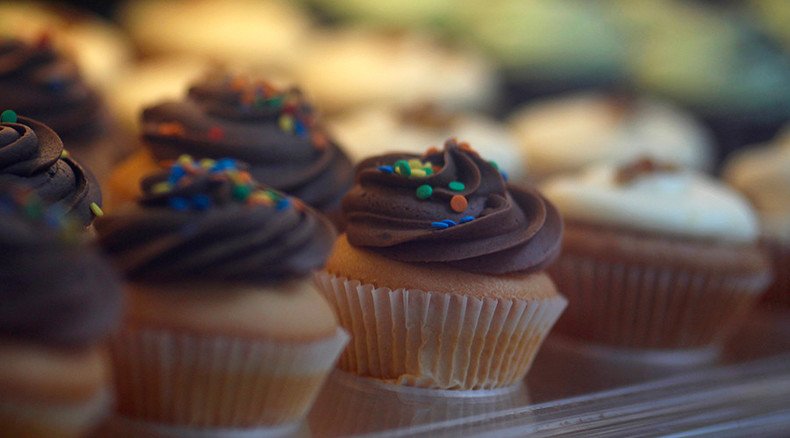 If you have a sweet tooth, you may want to think twice before you pick up your next donut. A new study says that sugar is "toxic," leading to metabolic diseases such as high blood pressure and heart disease – even if no weight is gained.
The research – conducted by pediatric endocrinologist Robert Lustig at UCSF Benioff Children's Hospital in San Francisco, and Jean-Marc Schwarz of the College of Osteopathic Medicine at Touro University California – examined 43 obese children who had high blood pressure, unhealthy cholesterol levels, or signs of too much fat in their livers. The children were between the ages of nine and 18.
The children were put on a restricted diet which eliminated added sugar from sodas, sweet, and other foods.
Sugar intake was reduced from about 28 percent of total calories to about 10 percent. Fructose – a form of sugar believed to be particularly bad for health – was reduced from 12 percent to four percent of total calories.
Sugary foods were then replaced with starchier alternatives, such as hot dogs, potato chips, and pizza.
"This 'child-friendly' study diet included various no- or low-sugar added processed foods including turkey hot dogs, pizza, bean burritos, baked potato chips, and popcorn that were purchased at local supermarkets," the study authors wrote.
Each child's caloric intake closely resembled the amount they ate before the study began. However, the children reported feeling less hungry with the new diet.
"They told us it felt like so much more food, even though they were consuming the same number of calories as before, just with significantly less sugar. Some said we were overwhelming them with food," Schwarz said.
After weighing themselves daily as part of the study's requirements, one-third of the children said they could not eat enough food to stop losing weight. The children lost an average of nearly two pounds in just nine days.
"I have never seen results as striking or significant in our human studies; after only nine days of fructose restriction, the results are dramatic and consistent from subject to subject," Schwarz added.
Blood pressure went down by an average of five points. The triglyceride measurement of cholesterol fell by 33 points, and low-density lipoprotein (LDL, also known as "bad" cholesterol) fell by 10 points. Blood sugar and insulin levels also fell. Glucose tolerance and the amount of excess insulin circulating in the blood improved.
"Every aspect of their metabolic health got better, with no change in calories," Lustig said, adding that sugar isn't harmful because of its calories or its effect on weight, but rather "because it's sugar."
He stressed the study proves "a calorie is not a calorie."
"Where those calories come from determines where in the body they go. Sugar calories are the worst, because they turn to fat in the liver, driving insulin resistance, and driving risk for diabetes, heart and liver disease," he said.
The study was published in the journal Obesity on Monday. The researchers noted that further examination is needed to determine whether the short-term gains in health with low-sugar diets remain present in the longer term.
You can share this story on social media: