Iran, Iraq, Egypt to attend Syria talks in Vienna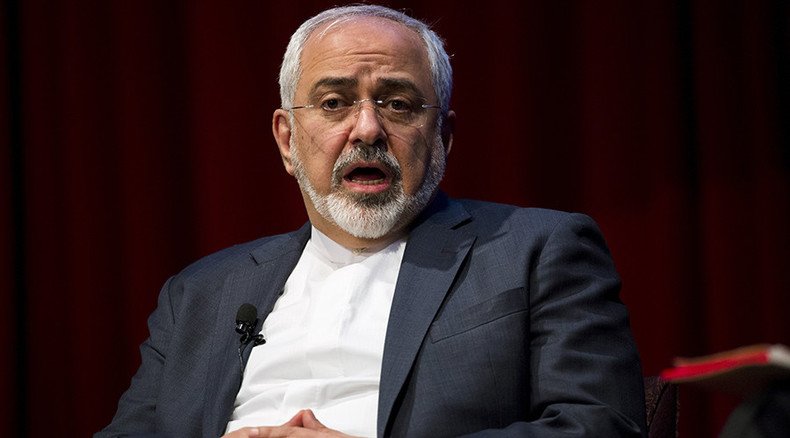 Iran says Foreign Minister Mohammad Javad Zarif and his deputies will attend Syria peace talks in Vienna on Friday, ISNA news agency reports. Egypt and Iraq will also be attending.
"We have reviewed the invitation, and it was decided that the foreign minister would attend the talks," Foreign Ministry spokeswoman Marzieh Afkham said.
"Deputy Foreign Ministers Hossein Amir Abdollahian, Abbas Araqchi and Majid Takht Ravanchi will accompany Zarif on this trip," Afkham added.
She stated that Zarif and his Russian counterpart, Sergey Lavrov, spoke on the phone about the upcoming summit on both Tuesday and Wednesday.
"The [two] sides continued discussion of possible ways of settling the Syrian crisis with a focus on urgent steps towards establishing an intra-Syrian political dialogue," the Russian Foreign Ministry said.
"The two diplomats stressed that there is no alternative to promoting this process by all key countries of the region."
It comes after Washington reversed its opposition to Tehran's participation in talks to end the Syrian civil war.
US officials said on Tuesday that the move was a "genuine multilateral invitation," implying they had overcome Saudi Arabian opposition to Iran attending the talks.
Almost two years ago, a UN offer for Iran to attend earlier talks in Geneva was rescinded by Secretary-General Ban Ki-moon, following fierce opposition from the US, Britain, and Syrian opposition groups.
A crucial ally of the Syrian government, Tehran says it has sent "military advisers" to bolster Assad's forces in Syria.
Iran has pushed for a diplomatic solution to the Syrian conflict, which has killed more than 250,000 people and displaced millions.
The deputy foreign minister of Iraq, Nazar al-Khairalla, will also attend the Friday talks, a military spokesman said on Wednesday. Egypt will be in attendance, as well.
It comes after a request from Moscow for wider participation in the talks.
EU foreign policy chief Federica Mogherini will also take part in the meeting, an EU spokeswoman said during a Wednesday news conference.
The bloc was not present at talks last week involving the US and Russian foreign ministers, as well as Saudi and Turkish officials. The absence raised questions about the EU's role in resolving the Syrian conflict.
However, the spokesperson stressed on Wednesday that "the European Union is very involved in what is happening in Syria."
France will also participate in the meeting, according to government spokesman Stephane Le Foll. France was not involved in the talks last week, but hosted several separate talks on Tuesday in Paris.
You can share this story on social media: