Belgian interior minister under fire for proposing refugees wear identity badges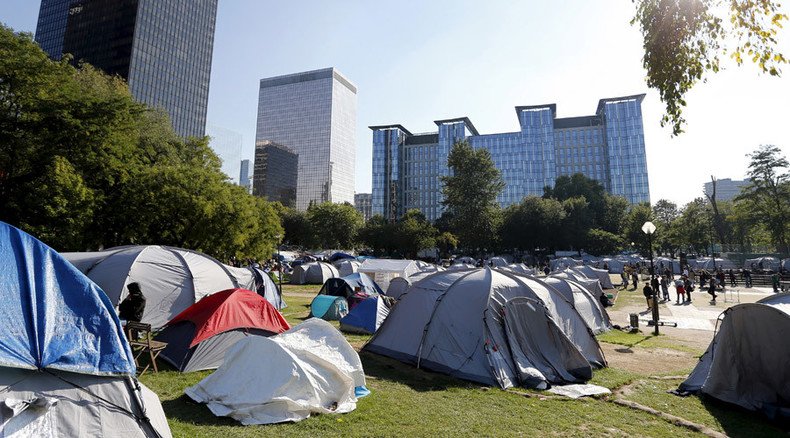 Belgian Interior Minister Jan Jambon's recent radio interview about new security measures for refugees has been dubbed "stigmatizing" by local Amnesty International representatives.
Jan Jambon suggested the new security measures on Tuesday during a live morning radio show on RTBF.
Firstly, he said refugees should wear special badges so police can identify them more easily. Secondly, refugees should register in refugee centers and police should have access to that information too.
He also stated that federal and local police need to communicate better and share information: detailed profiles of all refugees in Brussels should be shared among the municipalities.
Jambon went on to say the police should be able to come to refugee centers if needed, but on conditions similar to those applied to private homes.
Philippe Hensmans from Amnesty International called the proposed measures "stigmatizing."
Jan Jambon wants an identification badge for the refugees? Where did I see that before? [...]

— Aline 알린 (@HarperKitsune) October 27, 2015
According to current Fedasil (Belgian federal agency for the reception of asylum seekers) data, there were more than 22,600 refugees in Belgium by the end of September.
[...] Ah yes, reminded me of Nazis & how the Holocaust started. When the Jews were forced to sew a yellow star of David on their coat. #WTF

— Aline 알린 (@HarperKitsune) October 27, 2015
The Immigration Office is so overwhelmed with the number of demands for asylum that an improvised refugee camp has been set up by volunteers across the road from the body's main office, allowing asylum seekers to stay in line for their coveted documents 24/7 and not lose their place.
Jan Jambon will propose these new measures on Tuesday with Secretary of State for Migration Theo Francken at a meeting in the Home Affairs FPS Immigration Office.
LISTEN MORE:
You can share this story on social media: