Russian serviceman commits suicide at Syrian airbase, Defense Ministry confirms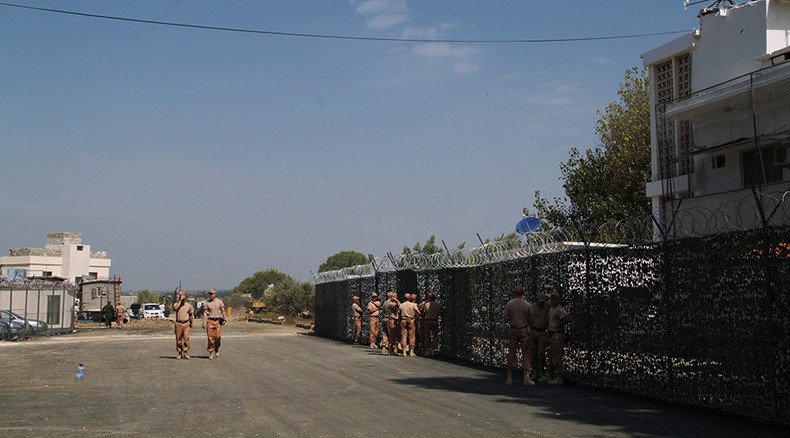 A Russian serviceman has committed suicide at an airbase in Syria, the Russian Defense Ministry said, adding that the preliminary reason for this is deemed to be a break-up with his girlfriend.
The incident took place at Khmeimim Airbase in Latakia. According to the ministry, the soldier was a technical specialist at the base.

The ministry added that after the analysis of the young man's phone messages, the investigation concluded that the reason for the suicide was a break-up with his girlfriend. This is a preliminary report as the probe continues.
The death has resonated with Russians, many taking to the web trying to figure out the identity of the serviceman. Various amateur investigations conclude it was a young serviceman, around 19 years old, from the southern city of Krasnodar doing contract service. This is yet to be confirmed.
Russian RBC media group contacted the alleged relatives of the deceased serviceman, who was identified by bloggers as Vadim Kostenko. The relatives told the media they were notified of his death on October 25. He was initially said to have hanged himself, but the official note they received reportedly did not disclose the cause of his death.
In the meantime, Reuters talked to Aleksandr and Svetlana Kostenko, the serviceman's parents.

"We spoke every day by phone for half an hour. [On Saturday] he was cheerful, happy and he laughed," Vadim's mother said, while his father added that he doesn't believe that his son would ever have committed suicide "because of a girl."
The RBC source said that Vadim Kostenko was sent to Syria on September 14. As the Russian military launched their campaign against Islamic State militants on September 30, it is not clear if he was involved in the counter-terror operation.
You can share this story on social media: