Russia to exhume father of last Tsar to solve century-old Bolshevik murder of Romanovs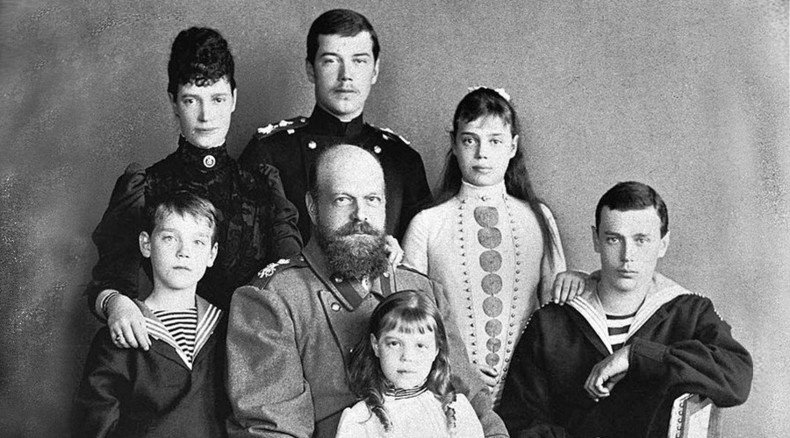 Russia is planning to exhume the remains of Tsar Alexander III, the father of the last Russian emperor Nicholas II in an attempt to prove the remains of Nicholas II's last two children belong to the slain Tsar's family.
It was requested by Patriarch Kirill, the head of the Russian Orthodox Church.
Forensic experts told Russian media the process is likely to start in the second half of November 2015. However, opening the vault of the Russian Tsar who died back in 1894 may be quite complicated.
READ MORE: Royal descendants want Romanovs' killer's name erased from Moscow map
"It [the burial vault] contains not only a coffin with the Tsar's body but also a separate grave with the tsar's embalmed vital organs," Marina Logunova, senior research associate at the St. Petersburg State History Museum, told TASS.
Also Alexander III's impressive height – 1.93 meters – could create additional problems, Logunova added.
"It can be assumed that the burial vault is larger than the tombstone, and that can create risks for the nearby graves…."
If the experts prove the remains found in Ekaterinburg are genuine and related to Alexander III, then one more riddle of the slain Tsar family would be solved. At that point, all seven members of the Tsar's family will be buried together.
Nicholas II, his wife and five children, including his only son and heir, Alexey, were killed in 1918 following the 1917 Revolution. Their bodies were thrown down a mine shaft and then quickly buried somewhere near Ekaterinburg in the Urals.
For almost a century no one knew where exactly the Tsar family was buried. However, in 1991 the remains of Nicholas II, his wife and three daughters were discovered in a mass grave near Ekaterinburg.
Two years later, in 1993, investigators opened a case into the murder of the Romanov family to identify the suspected remains of the Tsar's family and their retinue. The case was closed in 1998 "owing to the deaths of the perpetrators of the crime."
However, the case was re-opened in 2007 when new evidence appeared – the remains of Nicholas II's last two children were discovered - daughter Maria and his only son Aleksey who suffered from hemophilia.
Though the Church has declared Nicholas II, his wife and three daughters as saints, it still won't recognize the identities of Alexey and Maria.
You can share this story on social media: