Truck carrying thinner crashes, explodes in tunnel, sets 11 vehicles ablaze (VIDEO)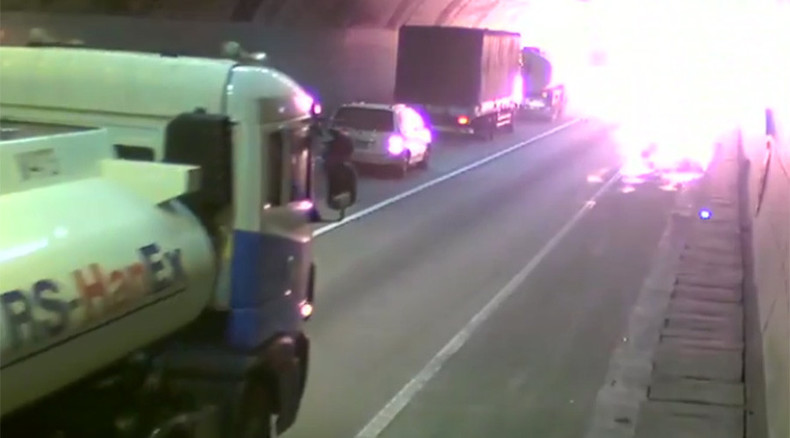 A 3.5-ton truck carrying cans of flammable paint thinner exploded on a South Korean highway after crashing into a wall. It set 11 other vehicles on fire and injured 21 people, but no one was killed.
The incident took place in the Sangju tunnel on the Central Inland Expressway near the city of Changwon on Monday, according to local news.
The video shows the truck failing to break on time ahead of a traffic jam in the tunnel. The driver lost control of the vehicle: it toppled to the right, and scraped against the tunnel wall causing sparks to fly. The thinner pouring from the truck quickly caught fire and there was a huge explosion.
The Korea Highway Corporation and the police closed the tunnel for at least six hours.
You can share this story on social media: