Ashura Day: Why Shia Muslims mutilate themselves & their children (WARNING: GRAPHIC IMAGES)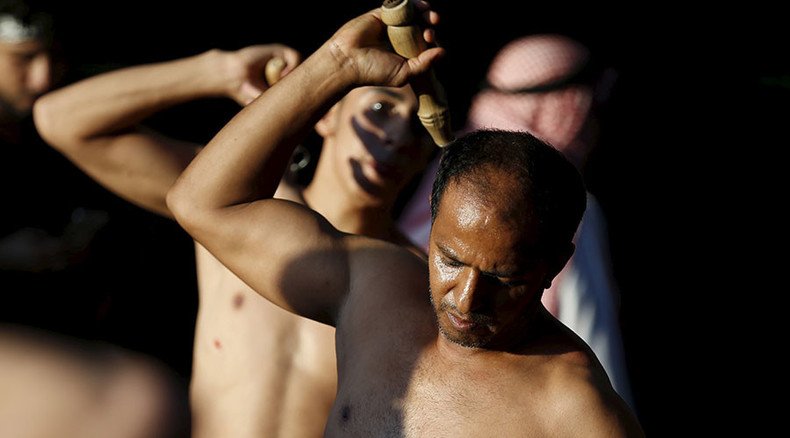 Blood has been spilt as Shia Muslims marked the Day of Ashura, commemorating the death of the Prophet Mohammed's grandson, Imam Hussein, with mass self-flagellation ceremonies.
Thousands of men took to the streets of Iraq, Afghanistan, India, Lebanon and other countries on Saturday, cutting themselves with swords, knives and sharp chains.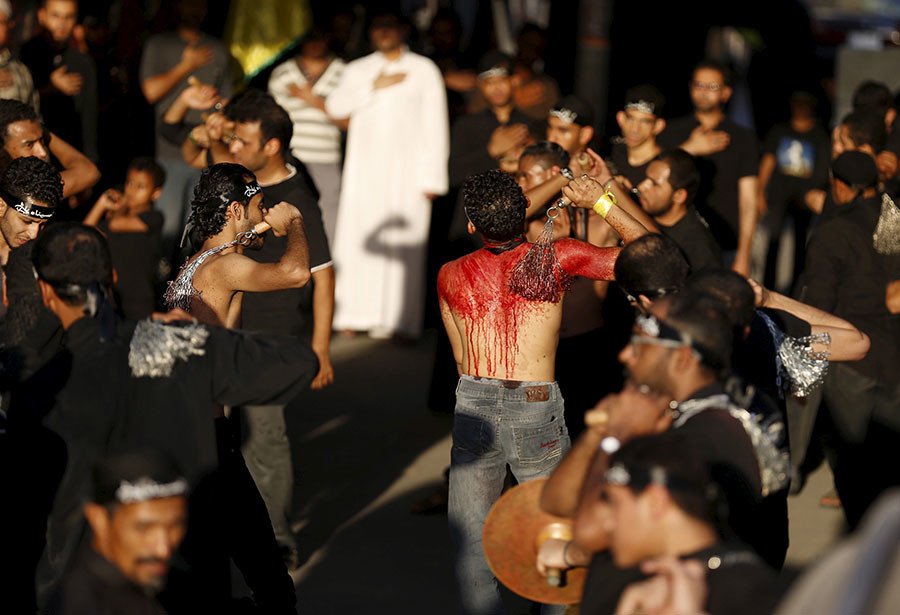 It wasn't only grownups who participated in the brutal ritual, as video from the southern Indian city of Hyderabad shows toddlers having their foreheads cut by relatives.
The self-flagellations are intended to emulate the suffering of Hussein, who lost his life fighting the Umayyad Caliphate in 680 AD in Karbala, near Baghdad in Iraq.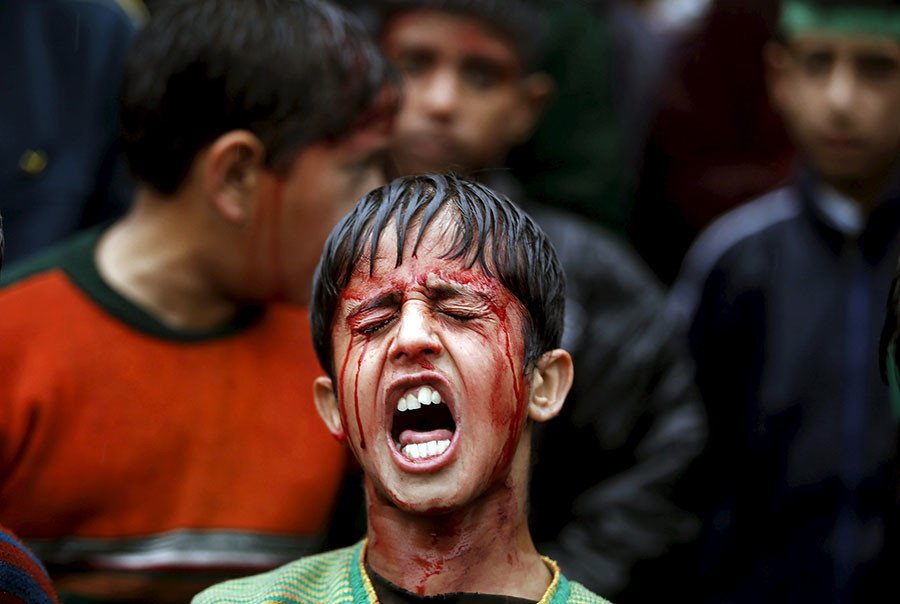 The body of the Muslim prophet's grandson was then mutilated by his killers, leading to his martyrdom.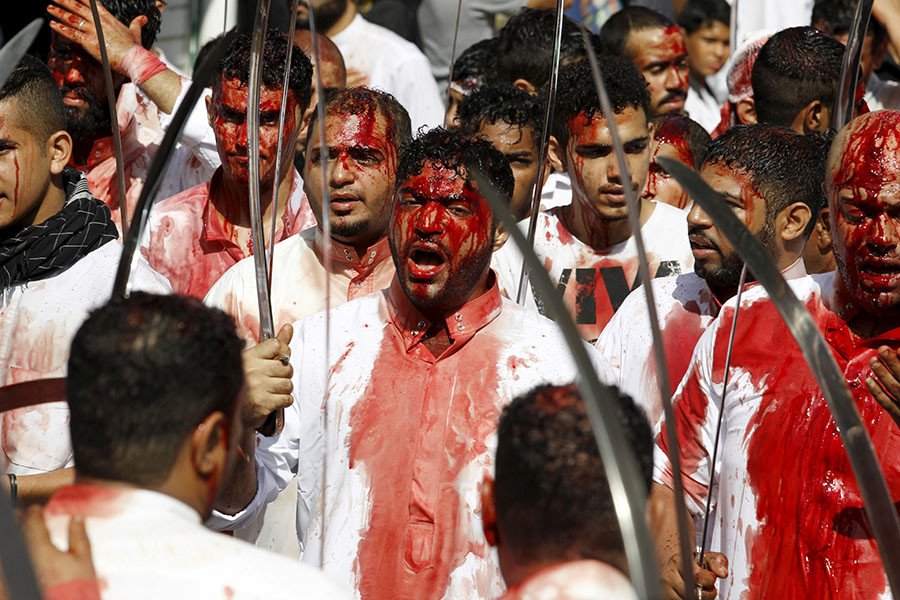 It happened on the tenth day of the Islamic month of Muharra, and Ashura has been observed on this day annually for 1,300 years.
Many historians believe that Hussein's death was a turning point that led to the split of Islam into Shia and Sunni sects.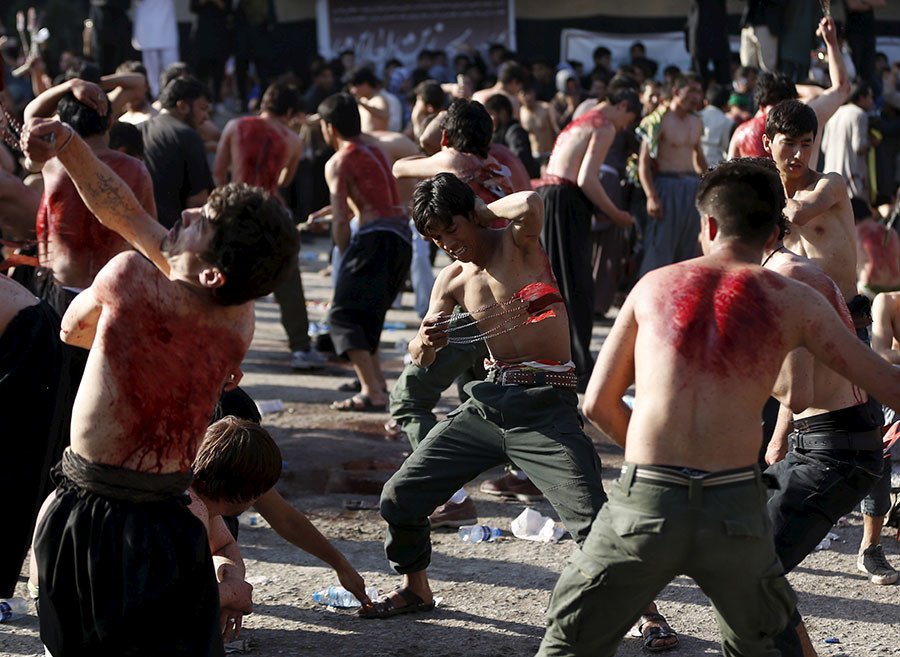 The self-flagellations on the Day of Ashura have been heavily criticized, with many Shia clerics encouraging believers to donate their blood to hospitals instead.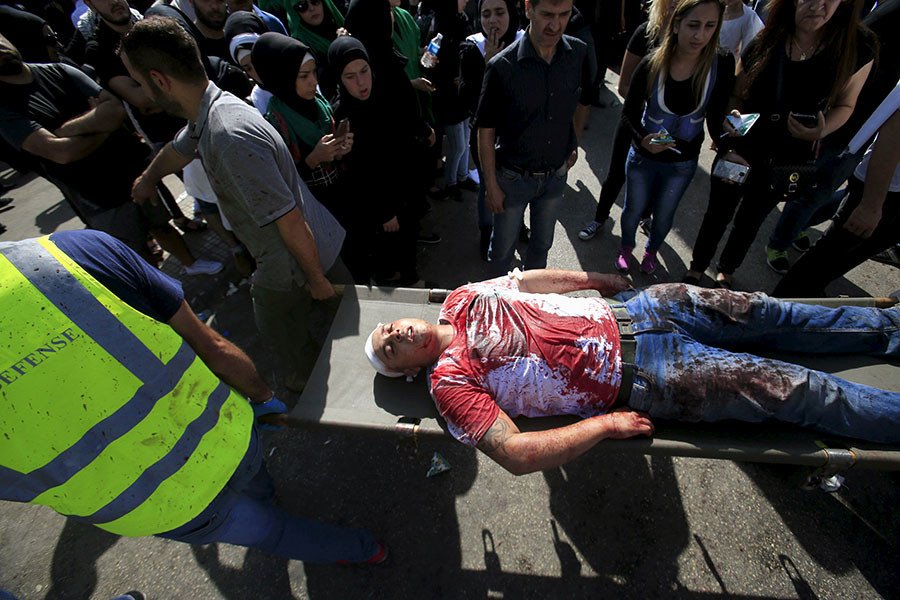 You can share this story on social media: