'I've been locked up 6 times': Russian rooftopper stops at nothing to take stunning pics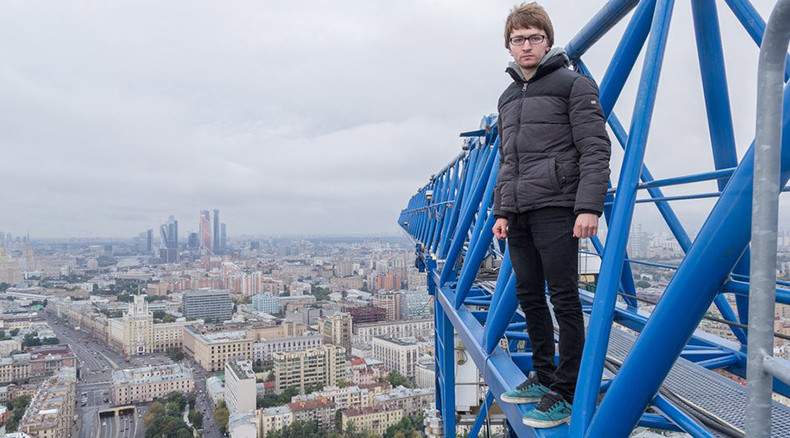 Beating police cordons, bolted doors and biting winds to climb the Russia's tallest buildings is hard enough, but Alexander Voskresensky combines his derring-do with a genuine talent for rooftopping – high-altitude photography.
"I have no specialist climbing training and used to be scared of heights, but I beat my fear on a single occasion - ascending a 215-meter tall abandoned steel girder communication towers in a Moscow satellite town," says the 23-year old, who recently graduated from a prestigious nuclear research university in Moscow.
Despite building up a strong reputation in his two short years of rooftopping, Voskresensky eschews the mystique, self-mythology and bravado of many other urban explorers.
"Of course, I use safety measures," he tells RT. "But rather than anything specific, there is one principle – I never do anything that I am not sure I am capable of."
And the bigger problem is not the physical dangers, but security, who have become wise to trespassers.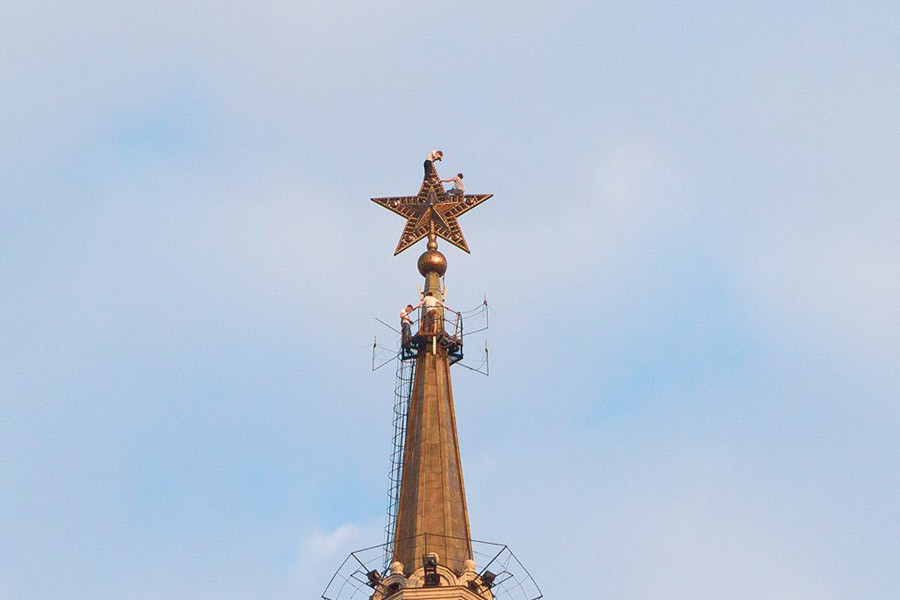 "I have had run-ins with the police, and have been locked up probably six times. Of course, when you are climbing a functional building, you first have to bargain with the local security – that is if they catch you."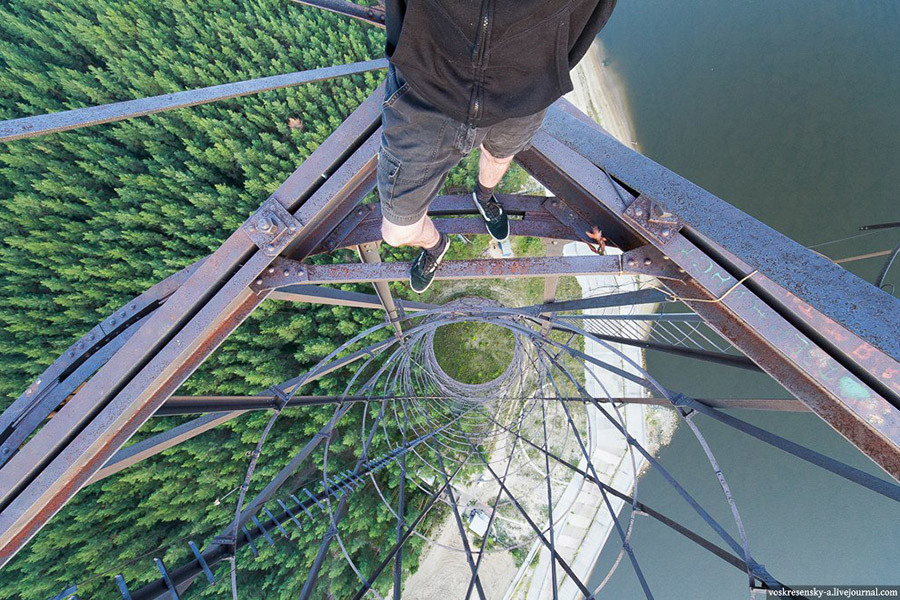 But the hijinks are secondary.
"Rooftopping has become trendy in Russia, but there are very few of those who can take a good shot. My purpose is to take a beautiful photo, and the memories, they come attached with."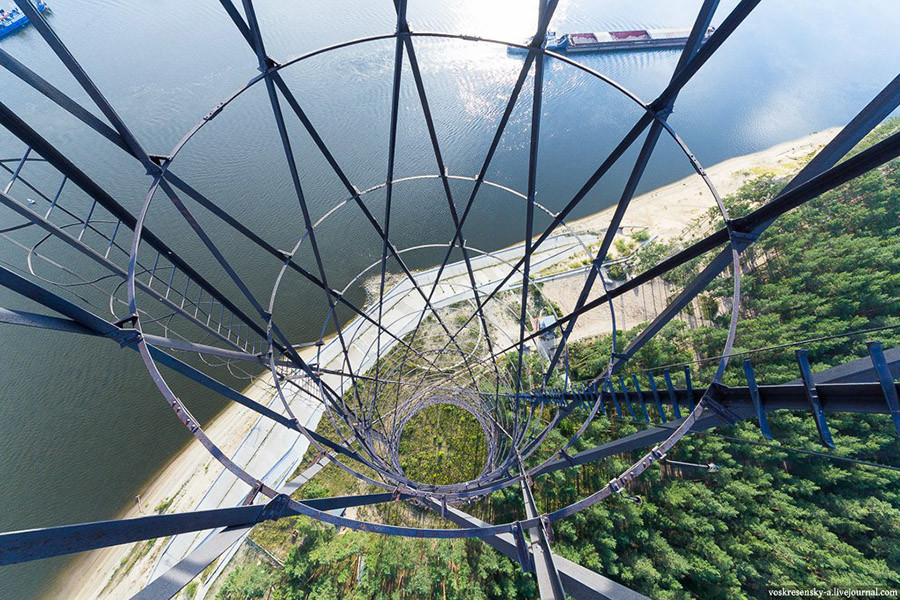 While there are careers to be made by building up a fanbase and posting videos on YouTube, or selling photos to agencies and media outlets, Voskresensky remains unsure of where the next ladder will take him.
"It's best to talk about what you have already achieved, not what you plan to do. But one thing I will say is that I'd love to take shots from some of the most interesting rooftops around the globe."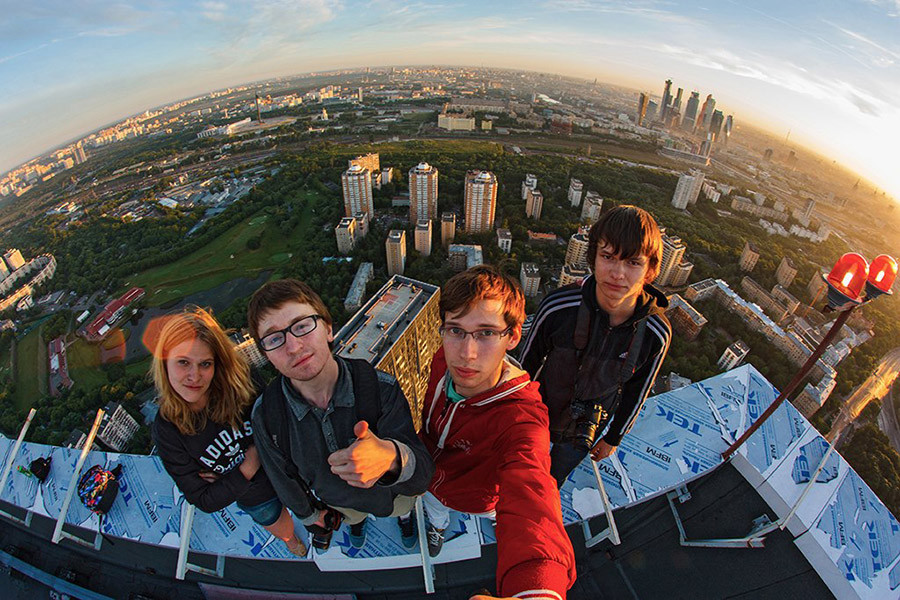 You can share this story on social media: