Australia to send drones & sonar to monitor sharks after steep rise in attacks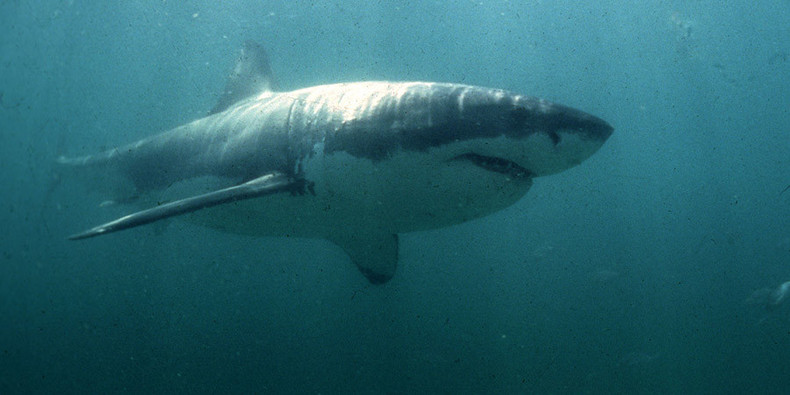 Australians are going all out in their strategy to safeguard beachgoers from being bitten on by sharks. The country will be the first to employ a fleet of drones, sonar and helicopters to monitor for sea creatures – an initiative costing US $12 million.
Shark attacks have seen a sharp rise this summer in Australia, prompting the government to action. According to ABC News, a total of 13 attacks took place in New South Wales (NSW) so far this year, one of which was fatal.
READ MORE: Giant venomous jellyfish found off Australia coast
Aside from drones and in-water sonar to monitor movement, an app will be used for real-time tracking. Complementing the tracking technology will be physical barriers along the coastline.
According to the Minister for Primary Industries Niall Blair, "The NSW coast has over 2,000 kilometers of beach line and we know that what may work in Bega may not work in Ballina."
"Part of this trial will be to put these barriers into different beaches along the NSW coast to see how they operate.
"Once we know what they can stand, then we'll be looking to hopefully expand those into the future," he added.
READ MORE: 'Tarpon from hell': 100mn yo fossils shed light on Australia's ancient fish

The minister calls the initiative "a historic moment" and is proud that "we are leading the world in New South Wales when it comes to how we interact with sharks and how we've utilized a range of technologies to reduce that risk for our beachgoers."
The minister says that concerns were voiced at the latest shark meeting, and that evidence indicates people are afraid to go into the water. "We want to bring that confidence back to those areas," he said of the Australian region.
But the idea is not to cull sharks, the minister says. "That's why we've gone for a look into some of the new technologies and other suites of measures we can implement and that's what this response is about. It's been led by our scientists."