Pirate, samurai & French queen: Internet goes crazy over Bulgarian election candidates (PHOTOS)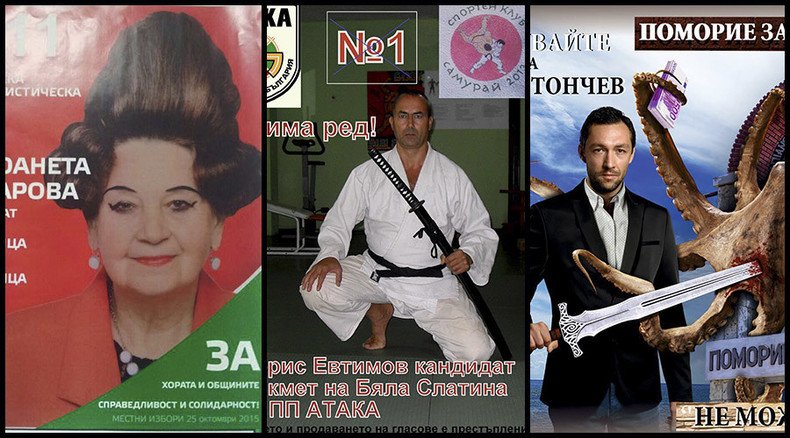 A pirate stabbing a huge octopus with a sword, a cool and confident samurai ready to face his enemies and the French queen Marie Antoinette. These people haven't dressed up for Halloween; they are candidates in Bulgaria's local elections...
Stoyan Tonchev is apparently a huge fan of pirate movies, like Pirates of the Caribbean. Evidently his favorite scene was Captain Jack Sparrow facing off with the legendary sea monster Kraken. In his pre-election campaign poster, Tonchev is doing almost the same, except with an octopus, which is holding a pile of €500 banknotes with its tentacles. The spoils of the heroic deed are apparently supposed to go to helping the poor.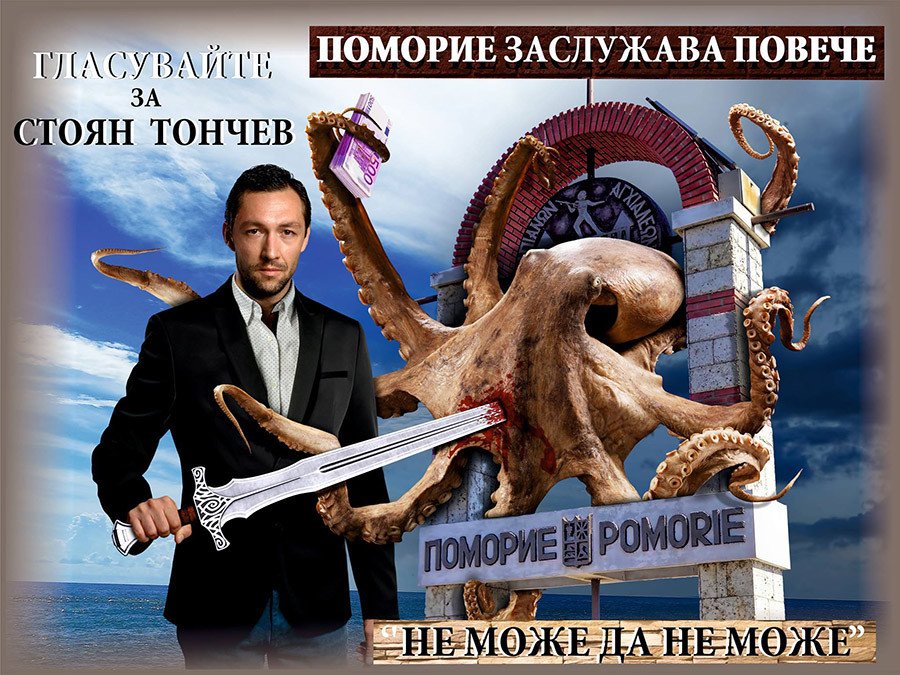 Another candidate is Boris Evtimov, a judo coach at the local Samurai 2013 sport club. In his campaign poster, he also brandishes a sword - which could be a (not so) subtle hint to his political opponents.
This candidate's hairstyle alone could act as Bulgaria's missile shield. Antoaneta Lazarova (unconfirmed whether it is her real name) was apparently inspired by the French queens of the 17th and 18th centuries, and in particular by her 'namesake', Marie Antoinette.
Her Majesty Madame Lazarova in numerous interviews to the Bulgarian media said that her appearance is not important. What is essential is the content, states the local queen. And we believe her, but can't stop looking at her hair all the same.
Chavdar Valev. Businessman. Number 7. Just look into those eyes behind the sunglasses probably taken from Don Corleone and you will have no other choice but to vote for him.
Apparently if you put Miss Varna 2015 next to you on your campaign posters, the electorate will forget about more pressing problems, such as potholed roads… This is apparently the thinking behind Boyan Georgiev's campaign. He is promoting himself with a good-looking girl, wearing high heels in a 'hand-on-the-hip' pose, as if to say: "Who else could you possibly vote for?"
If being the 'daughter' of the Greek God Zeus wasn't enough, Elena Trifonova feels no need to call on 'divine intervention' as she is a fortune teller. She claims to have the power to return one's lost love and if that fails, well… she can always appeal to the gods to give her campaign a much needed boost, or user her own skills.
From Olympus to North America. One candidate has looked to the Native Americans for inspiration and his hat of choice is an Indian feathered war bonnet. Nikolay Gatsev also boasts - or at least strives to have the piercing gaze and a commanding presence of a true chieftain.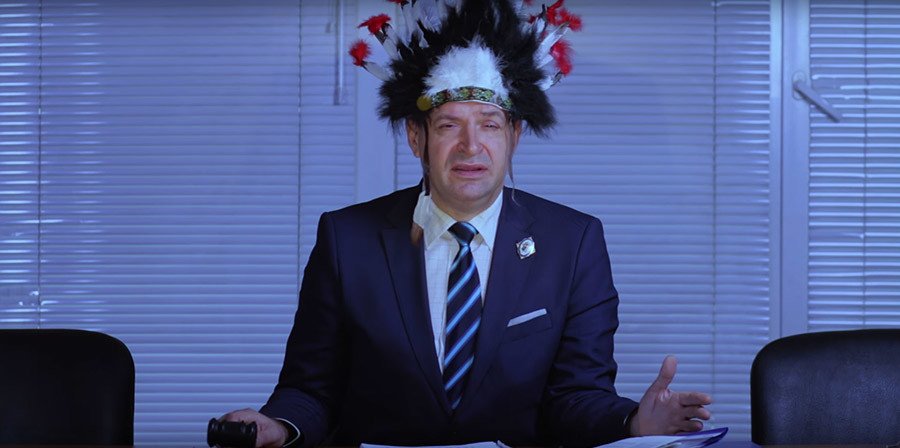 You can share this story on social media: