Syria's President Assad ready for early elections - Russian delegation to Damascus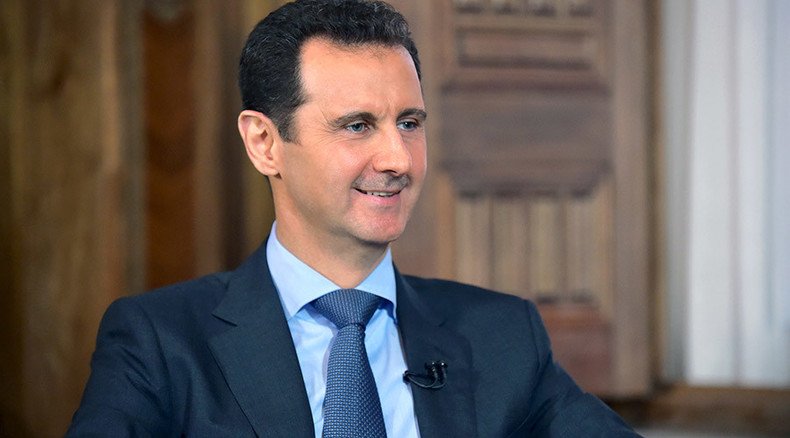 The Syrian President Bashar Assad has agreed to hold preliminary elections in the country, on the condition the move has the backing of the population, a member of Moscow's Parliamentary delegation has told the TASS news agency.
Russian Communist party MP Aleksandr Yushenko mentioned from Syria that the president "is ready to discuss amendments to the constitution, hold parliamentary elections and, if the people of Syria deem necessary, expressed a readiness to hold presidential elections."
According to Yushenko, who met the Syrian president in Damascus, Assad "is absolutely confident of his chances [of victory]," should the elections take place.
During the meeting, the Syrian leader stressed that "the fight against terrorism will become the foundation for a new and just world based on sovereignty and cooperation." The president also told Syrian media that "eliminating terrorist groups will lead to the political solution we aim for in Syria and Russia."
The Syrian president also said he is expecting a visit from Russian Deputy Prime Minister Dmitry Rogozin, the Duma speaker Sergey Naryshkin and chair Valentina Matvienko.
The news comes after last Saturday's message to the Syrian leadership from the Russian members of parliament.
"[Assad]… looks forward to our governments working more effectively together. He looks at Dmitry Rogozin as a professional… capable of helping to solve many of the pressing issues, including things like water supply and increasing humanitarian aid, as well as oil and gas sector development," Communist MP Sergey Gavrilov said.
The Russian delegates, headed by Dmitry Sablin, arrived in Damascus on Friday.
They were also travelling with a humanitarian aid shipment, which included medicine and food for children.
Meanwhile, President Assad says the Russian airstrike campaign currently taking place across the country has surpassed local and even American expectations, Sablin told TASS. Although Assad expected the Russian airstrikes to go well, neither the Syrian government, "nor even the Americans, expected the Russian air force to perform so effectively," Sablin added.
Russian aviation continues to launch its missions from the Latakia airbase just south of the city. Flights are carried out night and day, with fighter pilots constantly on rotation to keep up operational pace and pressure on the jihadists. Russia says demoralizing the enemy is a key part in forcing foreign fighters out of Syria.
LISTEN MORE:

You can share this story on social media: