Several injured in violent brawl outside Turkish embassy in Japan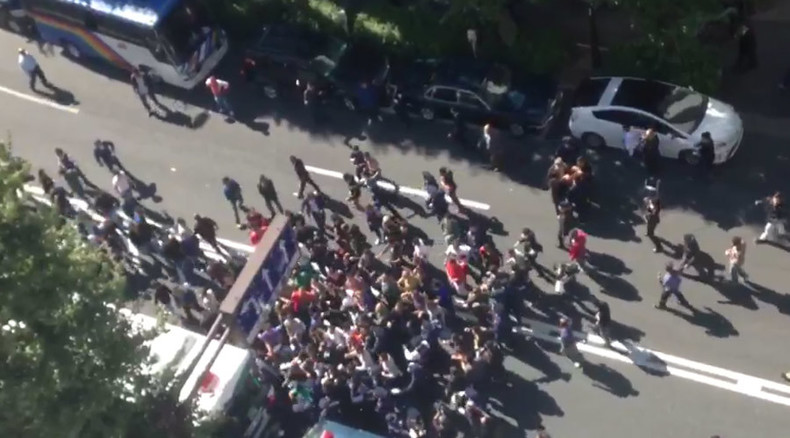 Clashes have occurred outside the Turkish embassy in Japan. Security was stepped up after a few injured Kurds were taken to hospital.
The brawls began as the Turkish citizens were waiting at their country's embassy in Tokyo to cast advance votes for Turkish elections which are to be held on November 1.
It is not immediately clear why the groups of Turkish and Kurdish voters clashed. Some witnesses said that a flag being flown near the embassy was the cause of the unrest.
A Kurdish man, who saw the events unfold, told the Japanese broadcaster NHK that the brawl initially broke out amongst around 10 young people near a parking lot. Police then rushed to the scene and stepped up security in the area.
Sporadic clashes continued for several hours. At least two police officers and seven civilians were taken to hospital in the aftermath.
You can share this story on social media: