Whistleblowers silenced, intimidated: UN urges govts, intl organizations to protect leakers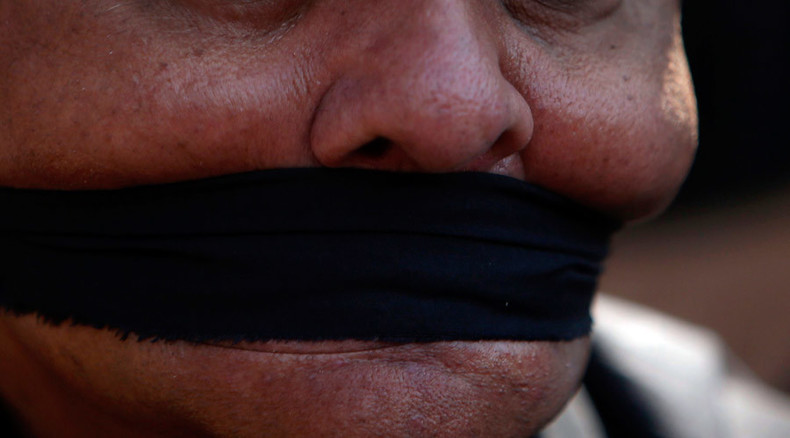 Sources disclosing secret information that is "critical to public debate and accountability" are often silenced and intimidated, as governments and international organizations fail to protect them, a UN report says.
"Countless sources and whistleblowers around the world are intimidated by officials, co-workers, and others, depriving everyone of [crucial] information," David Kaye, the UN Special Rapporteur on the promotion and protection of the right to freedom of opinion and expression, told the UN General Assembly while presenting the first major UN report on the issue.
"All too often, those revealing allegations of wrongdoing lack effective protection," he added, stressing that "silence is too often the only safe option left to them, with the public left in the dark and wrongdoing left unpunished."
The UN report on the Protection of Sources and Whistleblowers presented by Kaye analyzes the existing national and international norms on how people disclosing secret information in the public interest are protected.
The document stresses that the public interest should be taken into account in cases of "unauthorized" disclosures of classified data. The right to access information is central to Article 19 of the Universal Declaration of Human Rights.
"States may restrict access to information in specific areas and narrow circumstances, yet the disclosure of information relating to human rights or humanitarian law violations should never be the basis of penalties of any kind," David Kaye said.
The report also stresses that the right to keep sources confidential should be applied not only to professional journalists but also "extended… to bloggers, citizen reporters, [non-governmental organization] researchers, authors, academics, and many others" that could play "a vital role in providing wide access to information of public interest."
Edward Snowden: Whistleblower has to be ready to become martyr
In his report, David Kaye analyzed the treatment of whistleblowers in the US, paying special attention to the case of the former NSA contractor Edward Snowden.
Kaye, who is also a law professor at the University of California in the US, stressed that "Snowden's revelations of surveillance practices" made "a deep and lasting impact on law, policy and politics."
However, Snowden has been charged with three serious crimes for his actions, two of which fall within the scope of the United States Espionage Act, which deprives him of the opportunity to defend his actions by arguing that they were in the public interest.
As a result, Edward Snowden has to live in Russia as a fugitive.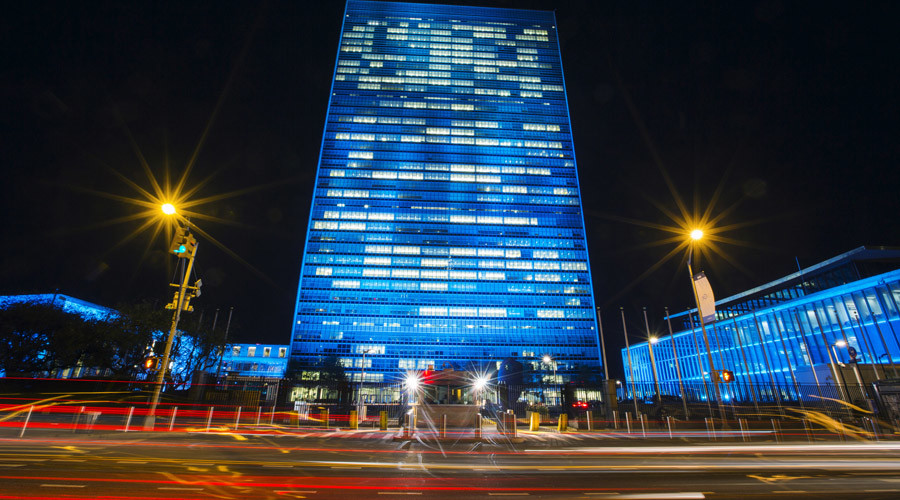 In answer to Kaye's questions, presented as a supplement to the report, US officials admitted that government employees working with classified data were not covered by the Whistleblower Protection Enhancement Act and stressed that such people could report any violations to "appropriate inspectors general, other executive branch oversight entities, and certain members of Congress while preserving any national security interests at issue."
They also claimed that criminal charges are filed exclusively against those who reveal classified data "with the intent, or with reason to believe, that the information is to be used, or could be used, to injure or harm the United States, or to advantage a foreign nation."
LISTEN MORE:
However, Snowden's lawyer, Jesselyn Radack, sharply criticized these statements, saying that they "grossly overstate the protections for whistleblowers and journalists in the US and turns a blind eye to the many shortfalls in current US law and US policies that chill freedom of expression and interfere with investigative journalism."
"National security and intelligence community whistleblowers have no meaningful legal protections," she said, as quoted by The Intercept.
In a Human Rights Watch video devoted to the UN report on protection of whistleblowers, Edward Snowden said that "a whistleblower almost has to become comfortable with the idea of becoming a martyr, because the probability of retaliation is so certain."