Haunting drone HD videos capture Syria combat zones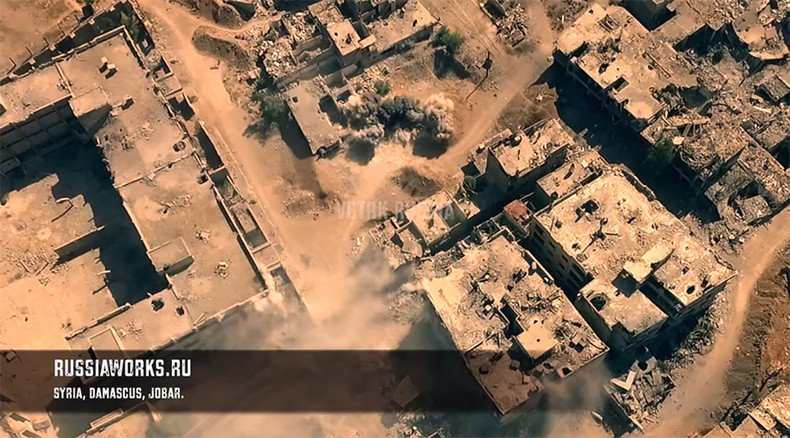 Russian frontline journalists covering the armed conflict in Syria have released hauntingly beautiful, but at the same time, terrifying drone footage showing the battlefields where Syrian government troops have been waging war against militants.
The videos were produced by the crew of the Rossiya 24 news channel, reporting from the heart of the action. The clips are made from the excess footage the journalists were filming for their reports.
At one point in a video, a group of people send the camera drone soaring up into the air. Almost all of the rest of the images are those which are brought back by the little flying machine.
The filming drone passes through black smoke billowing from shelled rubble and hovers above active weaponry, flying missiles, tanks moving alone sandy roads.
The journalists keep updating a collective vlog about their work in Syria.
You can share this story on social media: