Suicide bombing targeting Shiite procession in Pakistan kills 22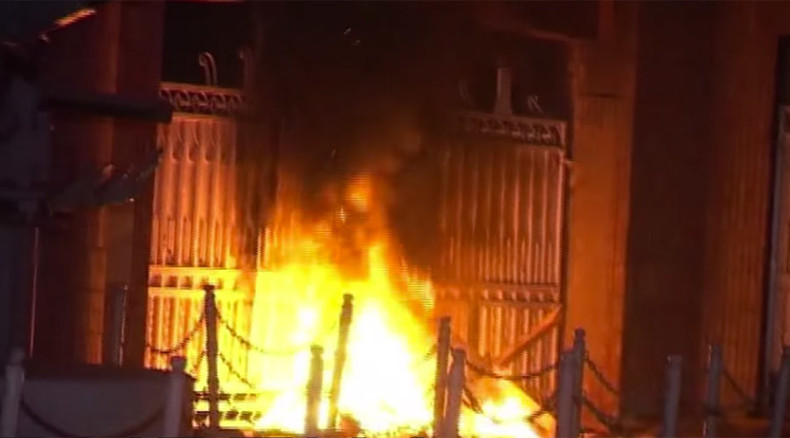 A suicide bombing has targeted a religious procession for a Shiite Muslim holiday in central Pakistan, killing at least 22 people, a senior official told local media.
Sindh region Transport Minister Mumtaz Jakhrani confirmed the death toll in the attack in the city of Jacobabad to Samaa news channel. Previously, Police Officer Zafar Iqbal Awan told Reuters that more than 40 people were transported to the local hospital, many with critical injuries, and put the death toll at 16.
"It was a suicide attack as the head and some other body parts of the suicide bomber were found at the site," he added.
Graphic images have appeared online of the victims, which reportedly included several young children.
Another cowardly condemnable terrorist attack on Shia mourners', this time in Jacobabad. Islam forbids the killing of innocent ppl.

— Imran Khan (@ImranKhanPTI) October 23, 2015
A day earlier, another suicide bomber targeted a rural mosque 300km from Quetta, killing 10 people. Last week, a sectarian suicide attack on a bus killed at least 12 in the same region.
Lashkar-e-Jhangvi, a radical anti-Shiite group, has been widely blamed for the attacks, but has not taken responsibility.
The authorities have instituted a pillion-riding ban on motorcycles to stave off further attacks, and have blocked cell phone communications in major cities, as well as deploying heavy security cordons. With a population of less than 150,000, Jacobabad did not benefit from these additional security measures.
Prime Minister Nawaz Sharif, who is on a planned visit to the US, has expressed "deep grief and sorrow" over the attacks, and a special investigation into the incident has been ordered.
The Mourning of Muharram procession, which was disrupted by the bombing, is one of the central dates of the Shiite religious calendar, but is not widely celebrated by the rival Sunni sect of Islam.